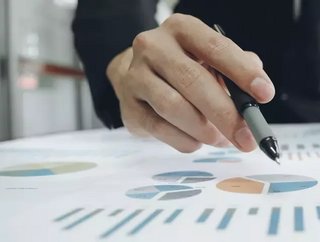 We take a closer look at ten of the largest property and casualty insurance companies in the United States, ordered by net premiums written in 2019.
10. American Intl Group (AIG)
With operations in more than 80 countries and jurisdictions, AIG provides a wide range of property casualty insurance, life insurance, retirement solutions, and other financial services to support clients in business and in life through General Insurance, Life & Retirement and Investments business units.
Founded: 1919
Net premiums written (2019): US$14,826,888,000
9. Nationwide
Nationwide Mutual Insurance Company and affiliated companies, commonly shortened to Nationwide, is a group of large U.S. insurance and financial services companies based in Columbus, OH.
Founded: 1926
Net premiums written (2019): US$17,992,806,000
8. Chubb
With operations in 54 countries and territories, Chubb provides commercial and personal property and casualty insurance, personal accident and supplemental health insurance, reinsurance and life insurance to a diverse group of clients.
Founded: 1882
Net premiums written (2019): US$18,249,079,000
7. USAA
The United Services Automobile Association (USAA) started when 25 Army officers met in San Antonio and decided to insure each other's vehicles. Since then, it has expanded to offer banking and insurance services to past and present members of the Armed Forces, officers and enlisted, and their families. At the end of 2017, it had 12.4 million members.
Founded: 1922
Net premiums written (2019): US$22,981,339,000
6. Travelers
The Travelers Companies, Inc., commonly known as Travelers, is an American insurance company. The company says "our expertise and focus on innovation have made us a leader in personal, business and specialty insurance".
Founded: 1853
Net premiums written (2019): US$27,214,083,000
5. Liberty Mutual Insurance
Liberty Mutual Group is an American diversified global insurer, employing over 45,000 people in more than 900 locations throughout the world. The company offers a wide range of insurance products and services, including personal automobile, homeowners, workers' compensation, commercial multiple peril, commercial automobile, general liability, global specialty, group disability, fire insurance and surety.
Founded: 1912
Net premiums written (2019): US$32,268,379,000
4. Allstate
The Allstate Corporation (Allstate) is a holding company for Allstate Insurance Company. The Company's business is conducted principally through Allstate Insurance Company, and other subsidiaries. It primarily offers property and casualty insurance business in the United States and Canada, but also provides other protection solutions such as life, accident and health insurance and protection plans that cover electronic devices and personal identities.
Founded: 1931
Net premiums written (2019): US$34,036,467,000
3. Progressive Insurance
The Progressive Corporation is an American insurance company that insures passenger vehicles, motorcycles, RVs, trailers, boats, PWC, and commercial vehicles. Progressive also provides home, life, pet, and other insurance solutions through select companies.
Founded: 1937
Net premiums written (2019): US$37,578,689,000
2. Berkshire Hathaway Insurance
Berkshire's insurance businesses provide insurance and reinsurance of property and casualty risks primarily in the United States. In addition, as a result of the General Re acquisition in December 1998, Berkshire's insurance businesses also includes life, accident, and health reinsurers, as well as internationally based property and casualty reinsurers.
Net premiums written (2019): US$53,754,763,000
1. State Farm
State Farm Mutual Automobile Insurance Company is the parent company of several affiliates and subsidiaries that provide property and life insurance, and financial services. It has more than 55,000 employees. "The mission of State Farm is to help people manage the risks of everyday life, recover from the unexpected, and realize their dreams."
Founded: 1922
Net premiums written (2019): US$65,100,455,00