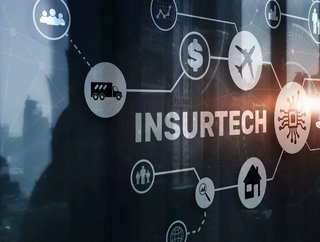 We take a look at the top 10 InsurTech newsletters providing you with the latest news in the industry
1) InsurTech Digital
InsurTech Digital Magazine is a 'Digital Community' for the insurtech industry, linking the world's largest insurance brands and their most senior executives with the latest trends as the insurance industry pivots towards technology and digital transformation. The website has a newsletter published twice a week to keep you in the know on all the latest stories in the insurtech industry. 
Coverager is based in the US and is one of the oldest-existing Insurtech news firms. The website is simply laid-out and easy to use. It's a great source of historic news on insurtechs and insurers worldwide in particular.
Arriving in your inbox every morning, Reinsurance news' newsletter is "hand-picked" to ensure that the selection of stories consumers read are the most up-to-date and the best.  The company has15,500 active subscribers who receive their daily reinsurance news emails, whilst the website is visited by more than 187,000 readers every month. 
Slip Case is another site offering its customers the most recent news contained in a daily newsletter. Their stories are categorised for convenience, allowing consumers to easily access the news that interests them the most. 
Published at 7am (UK time) every Saturday into its readers' inboxes, Oxbow Partners' blog provides short, insightful views on everything in the insurtech industry. While its main focus is on European and UK news, it does also cover global developments too. 
Based in London, InsurTech Insights has an extensive portfolio of community partners including AWS, Google Cloud, and Capgemini, as well as others. The company's newsletter, published weekly, is read by over 160,000 people. 
Insurtech Intelligence publishes a free newsletter weekly and promises no spam content. The online company claims that many of its subscribers work at organisations such as Deloitte, Alliance, and Axa. 
Another news website, Insurance Insider covers the latest insurance news, provides opinion and analysis on the latest trends in the industry, and hosts events for professionals looking to network. Its newsletter is published weekly, sent directly to consumers' inboxes. 
Including events, podcasts, Roundtables, and reports on emerging trends, Instech London provides the latest news and insights into the industry. Its newsletter is available to sign up to now being described as "pragmatic, transparent, passionate, and no-nonsense."
The Insurance Journal, similar to others mentioned in this list, is website based on the insurance industry that offers the latest news, views, and opinions in the industry. Their newsletter is delivered via email and allows readers to choose which topics they'd like to be notified about, from breaking news to daily headlines, mergers and acquisitions, and insights.