Upwardly Mobile: VOOM's Tomer Kashi talks High-Tech Mobility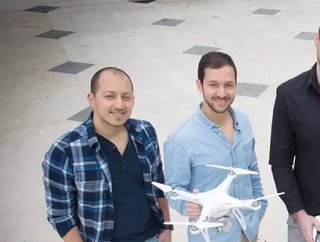 Tomer Kashi, CEO and co-founder of the Tel Aviv-based mobility insurtech VOOM, talks new technologies, telematics, and risk analysis in a data-driven world
VOOM is one of the latest insurtech start-ups to enter the mobility sector. The full-stack digital insurance company that works with innovative (re)insurance companies to bridge the gap between their current legacy IT systems, today's mobility trends, and customer needs, is disrupting the space through its products and services that cover cars, motorcycles and light aircraft.
The insurtech, which is based in Tel Aviv, is famous for being the first company to launch a usage-based insurance product for motorcycle users in 2020. In October 2021, it also raised US$15mn in a Series B round led by Arbor Ventures and five other prominent investors.
The unique 'VOOM CORE' enables the team to create new, data-driven, insurance products in a rapid manner - a crucial factor in emerging mobility segments and a massive market differentiator for the company.
VOOM and data analytics
Tomer Kashi is the dynamic co-founder and CEO of the insurtech, and believes usage-based products and services in the industry are driving unstoppable change.  The company, which was founded in 2017, specifically targets segments that are underserved by incumbents.
He says, "We utilise new sources of data that other insurance companies are basically blind to. And by utilising this data, we create differentiated insurance products that provide a better insurance experience for the end customers."
Examples of these differentiated elements include VOOM's suite of products set to launch this year, which developed from its offerings for commercial drones. He explains that past products for the commercial drone industry, (which is one of the fastest-growing sectors in the mobility space because of the vast use case potential) have been wide of the mark in terms of provisions.
"This is a very new industry. The insurance companies that covered this kind of product previously are marine aviation insurers. The same people that have insured jet planes and satellites have been called upon to insure drones. But clearly, it's completely different both from an operational efficiency perspective and from a risk assessment perspective. So, we've created the risk engine for this market. We've created a product together with care partners that have backed us and today this product under the brand Sky Watch is leading in commercial drone insurance in North America, the US, and Canada."
Sky Watch commercial drone insurance
Kashi, whose background is in computer science, drove the move to create VOOM CORE - an in-house IT system that is geared perfectly towards mobility insurance provision. The model itself can be applied to provide a wide range of mobility-related offerings. "We found a lot of other verticals within mobility that is completely overlooked by major insurance carriers," he says. One of those verticals VOOM has concentrated on is UBI products for the motorcycle sector.  
"There are already several insurance companies are insuring motorcycles," Kashi explains. "It's not a new market. However, it's surprising to know that no insurance company has ever created a pay-per-mile insurance product for motorcycles. So, while in cars, companies do take mileage into account and also in motorcycles, companies just are blind to the different risk factors."
In terms of the commercial drone market, Kashi believes the sky is the limit because new use cases are being introduced on an almost daily basis as the potential of the technology is realized and continues to innovate. He says, "We're a leading MGA. VOOM provides commercial drone insurance to small businesses across North America. These small businesses are usually covered from a GL (general liability) perspective. However, the operations of drones, since it's aviation risk, are excluded from the GL and these companies need to purchase another policy to cover them for third party liability because our customer's customers are asking to see a proof of insurance."
As drone technology advances, the question of risk is also raised. VOOM provides protection for the physical integrity of the equipment, which, as Kashi points out, can vary wildly, from $1,500 to $50,000.
He explains, "Our users range from smaller wedding photographers to drone light shows and flank taxis. And the people that are our customers are working for could be Netflix, the BBC or Hollywood. We also have a lot of customers in the agricultural world, in construction, and more."
Flexibility – and the ability to deliver a seamless service, is, he believes, key in VOOM's continued growth and success. Creating a closed loop around new products has helped facilitate these factors because product innovation in the insurance industry is notoriously challenging to deliver well. He explains, "It's very interdisciplinary. You need the risk people, the actuaries, and the IT, or you have tons of tech debt. You need compliance and marketing. Ultimately, you really need to close the loop around the new product."
While insurance companies frequently create new products for mainstream markets, such as car insurance or home insurance, Kashi says they struggle to bring green innovation to niche verticals because it requires so many elements. But he believes this kind of thinking neglects customer needs – and prevents companies from creating products that truly differentiate them from the rest of the market.
Founding VOOM through market necessity
It was this train of thought that resulted in VOOM being founded, as Kashi, who had no background experience in the insurance business, decided to launch his own company because he was frustrated with the lack of offerings. "It's funny because I'm not an insurance guy. My background is in computer science and physics. I led cybersecurity projects across interdisciplinary fields, so it was completely unrelated to insurance. I think that the only related fact is that I did have a passion for things that are interdisciplinary."
The technological challenge attracted him to the sector, along with the challenge of understanding the entire value chain in order to provide a product is meaningful. Ultimately, he also sees his non-insurance background as an advantage, because it allowed him and his VOOM co-founder Ori Blumenthal, the opportunity to carry out first peripheral thinking about the industry.
"We've been able to think about the problem from the very basics of it awhile not being aware of the existing constraints in insurance. We were also lucky, very early on to have some former CEOs of insurance companies that have backed us as angels and helped us with some guidance. But I think that if I was from the insurance industry, it would've been much harder for me to envision what VOOM is today."
Launching an InsurTech 2.0
With the adoption of new technologies and practices traditionally having been painfully slow in the insurance industry, launching what Kashi describes as an "insurance 2.0" company with zero experience in the space, has been an eye-opening journey. While the majority of companies concentrate on new marketing strategies and improving their customer experience, Kashi says their strategy has been a multi-dimensional approach.
"Our journey has been what we call the InsurTech 2.0, which is not only enhancing the customer experience but also dramatically changing the insurance product itself, from a risk perspective, using new data in order to segment better and reduce risks. This is something that is in our opinion, harder to apply."
Future goals for VOOM
Along with all the challenges faced by a new startup in a scaling space, Kashi says VOOM ESG has been placed at the core of the company. He says their goal is to make pricing as non-discriminatory as possible for the customer.
"So what happens today in many insurance products, especially in the PNC segment, is that there are some factors that are proven as credibly predictive, but are not really fair. For example, if you're owning a home and have a good credit score, these things that are a part of a traditional risk model of car insurance or motorcycle insurance. But in general, someone could be a great rider or driver with a bad credit score or maybe a bad one with a good credit score. We're using new sources of data that relate to the actual usage of the vehicle, such as mileage or thematics data in drones. In practice, we are giving less weight to factors that you would consider as a discriminator and in general, increasing the social good aspect."
Cultural attitudes to mobility insurance are changing too, and Kashi believes operatives must change their offerings to reflect this shift that encompasses new vehicle types, greater connectivity, and different definitions of ownership. "All of these shifts are creating new opportunities to create new insurance products that we quantify as a to be worth market  $100bn - just in terms of creating new products for new mobility solutions. We at VOOM want to be the category leader company in insurance for the future of mobility."
It's an ambitious plan for an insurtech that only launched five years ago. But Kashi believes in making new 'firsts' and has infectious enthusiasm when he discusses the potential of the space. "Everybody talks about insurtech as a big, fundamental thing that happens. But only 1% out of the growth root and premiums in insurance are related to insurtech companies."
He adds, "So we're really at the beginning of our journey in an industry that is worth more than $1trn and is still ripe for innovation."
IMAGE CREDIT: Tomer Kashi (second from right) with his drone cover team.