UK Insurtech Accelerant launches EU headquarters in Brussels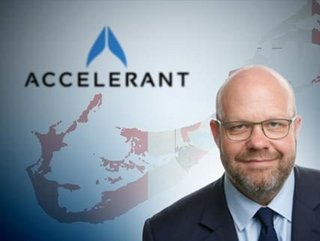 Accelerant has extended its European presence with the opening of its new EU headquarters in Brussels, as the UK-based insurtech expands its global reach
Insurtech Accelerant, the data-driven underwriting platform, has announced the launch of its new headquarters in the the heart of the EU, in Brussels.
Founded in 2018, Accelerant's UK headquarters is based in Colchester, Essex, and the insurtech has raised US$193mn in funding from investors since its inception.
According to reports, the startup provides a technology platform service that empowers underwriters with superior risk exchange and data analytics, coupled with long-term capacity commitments.
UK insurtech Accelerant bases new headquarters in the EU
The founders of Accelerant decided to open a new base in Brussels because its fits their scaling strategy in terms of breaking into the lucrative and developing insurtech market on the Continent. Accelerant, which consistently earns AM Best's A- Excellent rating for its global work, has hired a team with further plans for growth in Belgium.
Accelerant currently specialises in providing a curated and managed network of managing general agents (MGAs), which it calls members. The offshoot, Accelerant Insurance Europe S.A. was formed in 2021 with a view to trading across the UK and EU. It is regulated by the National Bank of Belgium and the Financial Services and Markets Authority. It also underwrites a wide spectrum of non-life classes of insurance.
Accelerant also serves members in the US and has a reinsurance company in Bermuda. Together, Accelerant works with its members to drive market-leading profitable growth, focusing on the small and medium-sized businesses that power our global economy and their niche insurance needs.
Called InSightFull data Accelerant's platform enables members to better understand risk, benefit from insights, and handle operational and regulatory complexity.
Speaking about the news, Jeff Radke, CEO of Accelerant, explained, "Since we launched Accelerant in Europe, we've been blown away by the demand for our unique combination of data-driven insight and long-term partnership."
He added, "We're thrilled to continue to expand in Europe and formally open our doors in Brussels, where we hope to continue to provide our Members with the transparent partnership they deserve in order to continue driving profitable growth."