Top data opportunities for life insurers to use in 2023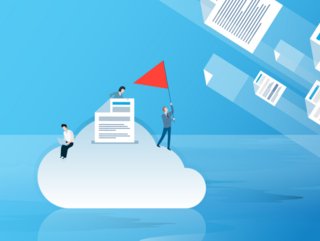 Grace Ata, AVP, Product Development for Equisoft, advises on top data opportunities for life insurers to use in 2023
The pace of data evolution is drastically different across industries. In the banking industry, organisations are leveraging data to analyse client risks and get feedback to improve customer experience. But in insurance, the industry is falling behind.
CIO responses to research conducted by Celent shows that there is no part of an insurance organisation that is untouched by data. While life insurers have a plethora of data on clients that goes back further than most industries, their ability to leverage that data to improve products, customer experience and decision-making lags.
If insurers combine analytics, machine learning and other tech solutions, they can create more value for their customers and enhance their product offerings. Here are the top three ways that insurers can leverage data to improve their organisation.
Insurers need to eliminate data bias
Are our algorithms representing the underrepresented? Life insurance plays a central role in households' financial security — and this is a big responsibility that carriers must own.
Everyone deserves to have protection. Everyone deserves insurance coverage. However, this may not be possible because of pitfalls in how insurance approaches and analyses data. The solution? We need to do better.
One of the critical issues for life insurance companies is that, although they have huge volumes of data to work with, not all of it is relevant. Insurers need to be sure they're collecting the right data. For machine learning to be effective, companies need to look at data over 10-20 years. But when you do this, prejudices that were built into the data 10-20 years ago are mixed into the data set and analysed by algorithms.
Eliminating this data bias requires analysing the entire process surrounding data collection and use. Insurers need to verify the relevancy of the collected metrics as data bias can occur at any step in the process, from collection to analysis. By eliminating data bias, insurers can gain more accurate insights into their customers and ensure more universal and nondiscriminatory coverage. A good starting point is asking questions such as:
What kind of insurance do you collect during the underwriting and claims processes? Are life insurance policies indirectly discriminatory or perpetuating systemic racism?
Discarded data – is it discarded because we don't need it, or because we think we don't need it?
Are your executives' bonuses tied to customer satisfaction survey results? How do you think this impacts the questions put out there?
There's a huge benefit to be reaped from being able to use data to create a sense of empathy in the marketplace, uncover true customer expectations, and deliver a superior customer experience. Mitigating any type of bias starts with the insurer and will benefit the insurer and the customers.
Insurers need to provide personalised customer experiences
Gen Z is the next generation of life insurance customers and research shows that they are more willing to compromise on their privacy in return for higher efficiency and more personalised experiences.
A prime example of a company using customer data to elevate the customer experience is Spotify Wrapped, an annual campaign run by audio streaming company Spotify that leverages user data to create a year-in-review of customers listening habits and allows them to share it on social media. With Spotify Wrapped, users get information like how many minutes they've listened to music throughout the year as well as their top artists, songs, genres, and other statistics. Year-round, Spotify also uses consumer data to create customised playlists and recommend songs or artists based on the user's listening data.
Leveraging data to create personalised experiences isn't something that's exclusive to the streaming industry. Insurers can do it too. If the life insurance industry wants to reach the next generation of customers, they need to leverage their extensive data sets to provide customers with more streamlined sales or service processes.
Uncover hidden correlations
The evolution of technology means that insurers can now feed artificial intelligence technology with alternative data sets and discern correlations to risk that humans wouldn't see. This presents a huge opportunity to help refine the underwriting process — increasing efficiency, reducing cost, and increasing customer experience.
The growth of connected devices, wearables, and access to health data will play a large role in the personalisation of life insurance offerings in the next ten years and will provide insurers with so much more data that can help uncover correlations to risks that teams of actuaries may have never seen.
Predictive "what-if" modeling in insurance will allow insurers to prepare for the underwriting process. These kinds of analyses will help produce data for filings and evaluate the impact of a host of different types of changes on an insurer's book of business.
Life insurers need to take these steps to remain at pace with digital transformation
As life insurers look to overhaul their systems to stay on beat with digital transformation, it is vital that they review their data collections as well as analysis processes and systems. Most insurers don't have access to all their data — leaving a lot of untapped potential in their legacy systems and silos.
If life insurers want to mitigate data bias and unlock their data's full potential to improve customer experience and personalise product offerings, they need to migrate their data from ageing core systems to modern, cloud-based platforms.
Migrating data can increase a company's access to client information, which helps them provide faster, more effective service, better assess risk and set prices, tailor products and offerings, and interact more frequently and more effectively with clients — all of which increases client trust and builds deeper relationships.