Tesco Underwriting boosts efficiency 57% with low-code tech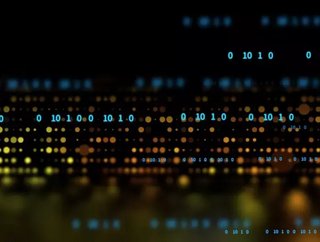 Retail giant Tesco's underwriting arm has been exploring methods for streamlining its complex claims handling processes with Netcall...
Retail giant Tesco's has been exploring methods for streamlining its complex claims handling processes with .
The latter company, a software developer specialising in CX transformation and optimising the IT experience, has assisted Tesco Underwriting by increasing claims processing efficiency by 57%.
Netcall accomplished this through its low-code platform '', which enables users to develop enhanced customer experiences through easy collaboration on an integrated system. 
Designed to be quick and intuitive to learn, Liberty Create covers the entire app lifecycle, from initial conception to performance tracking, and provides three studios (Build, Code and Test) to easily compartmentalise software development. 
Making the case for low-code
Reportedly training three members of Tesco's Continuous Improvement Team in three days, with the app development process taking three weeks and full roll-out completed in three months, both companies are convinced of the programme's efficacy.
"The speed and agility that the low-code platform has given us has meant we've been able to build, iterate and change processes really quickly and effectively," said Neil Arrowsmith, Head of Operational Excellence at Tesco Underwriting. 
"Without the project, I don't think we'd have been able to achieve the NPS (Net Promoter Score) and the efficiency benefits that we have derived – the speed and agility has been fantastic."
Mark Holmes, Chief Sales Officer at Netcall added, "We're thrilled that Netcall has been able to assist Tesco Underwriting in its venture to optimise its business processes in such a short time frame – six times faster than using traditional development tools and methods. 
"The fact that the company has already seen such an increase in efficiency is fantastic and we're excited to see what further benefits to customer experience Tesco Underwriting uncovers with our platform in the future."
With some going so far as to call low-code platforms a "silver bullet for insurance" because of its ability to facilitate faster digital transformation, a much needed capability in the historically change-averse industry, this tech trend could be of paramount importance in 2021 and beyond.