Skytek invests in R&D technology for insurtech sector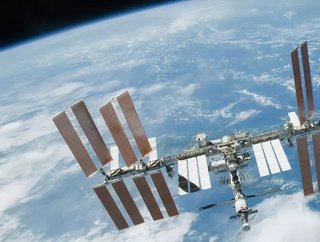 Northern Ireland's software solutions provider Skytek is also creating applications for the European Space Agency and NASA
The Dublin-based software solutions provider, Skytek, is investing heavily in an ambitious research and development (R&D) project to create a unique platform that helps insurers assess loss exposure and monitor risk aggregation.
Called the Red Earth platform, the Skytek programme which also received support from Invest NI, specialises in earth observations and go-location solutions for the aerospace, defence, insurance and space sectors. 
Space technology for insurance risk aggregation
Skytek was founded by its CEO, Dr Sarah Bourke in 1999, who was recently awarded the EU Prize for Women Innovators for her work in technology and space research. Skytek's technology has also been instrumental in the development of SpaceX's manned mission to the International Space Station (ISS).
The company has now thrown its weight behind the new Red Earth platform, which will provide invaluable information to the insurance sector for risk and loss assessment as well as aggregations.
Speaking about Spacetek's latest venture, Rita Malosti, head of space activities at Skytek, told the Irish Times, "We have an excellent reputation within the international space sector. Our core technology has been onboard the International Space Station for over 15 years.
She continued, "Our REACT system provides real-time information and earth observation imagery to support risk exposure and loss calculation management. 
"It was used by multinational professional services firm AON and other leading partners during the recent Suez Canal incident and the Beirut port disaster, both significant events for the marine insurance sector.
"In the era of 24-hour reporting, for insurance companies, the ability to instantly know exactly what vessels were in the area at the time and their condition post-event is crucial in enabling accurate loss reporting to the stock markets."
Malosti continued: "To capitalise on the growing demand for EO technology, the new platform is designed to allow insurance companies to easily and quickly obtain earth observation imagery before and after an event."
Crisis weather patterns and insurance
Crisis weather events happen on an annual basis in the USA and cost both customers and insurers vast sums of money due to their unpredictable behaviours. 
As a result, the American hurricane season represents a key threat for the global insurance sector. The launch of Real Earth will be a supportive technology to insurance companies during the hurricane season.
Dr Vicky Kell, Invest NI's director of innovation, research and development, explained, "Skytek is one of Ireland's leading space technology companies. It has recognised the importance of continual investment in R&D to develop new technology and this new Real Earth solution for the insurance industry is an exciting move.
"The R&D skills the Belfast team has gained from the Real Earth project will be readily transferrable into significant space sector projects. The space sector will be one of our key growth areas moving forward post-pandemic as Northern Ireland expands as a globally recognised region for space sector innovation."
Skytek expansion plans
Northern Ireland has a strong reputation for providing high-level technical services, said Dr Bourke.  "When we visited Northern Ireland in 2019, I was very impressed with the local technology sector, including the growing Insurtech and SpaceTech clusters."
She added. "We are actively recruiting in Northern Ireland and will employ 20 senior programmers and data analysts in the next 12 months."