PwC highlights the top four technologies shaping InsurTech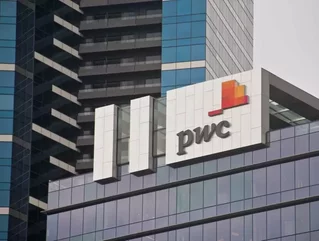 As InsurTech continues to gather momentum for the new decade, PwC has decided to shine a light on the core technologies underpinning its success...
As InsurTech continues to gather momentum for the new decade, has decided to shine a light on the core technologies underpinning its success.
In its article '', the organisation notes that, while pre-existing technology such as artificial intelligence (AI) and IoT (internet of things) adoption has increased generally, it is emerging tech which is providing the lion's share of innovation:
"Two-thirds of applicants with businesses based on underwriting and risk management are deploying an emerging technology – such technologies clearly have the potential to drive change at the very core of the insurance operating model," said the article.
PwC's top four technologies in InsurTech
AI: Within a highly data-centric sector, the predominance of AI is, perhaps, not surprising; it is an effective analytics engine which can provide valuable insights with speed and accuracy.
Uses for AI include claims management, pricing, sales and distribution, underwriting, risk management and more. PwC notes that the "vast majority" of entities within the InsurTech space utilise some form of the technology, which may, in turn, yield an industry focused on 'prevention' rather than 'protection'.
Robotics: Specifically, robotics process automation (RPA) and intelligent process automation (IPA) are being used to streamline process-driven aspects of the insurance process. This could facilitate a more qualitative customer experience as human staff can refocus their energies on value-adding tasks.
IoT: Although PwC notes that IoT is a less popular underpinning technology in InsurTech currently, it still calls the inherent potential to be exciting. Wearable devices for patients with health insurance could redefine the industry and lower premiums through more accurate data.
Blockchain: Despite the seemingly logical combination of insurance and the secure transparency enabled by blockchain, PwC claims that the technology remains underutilised despite its potential.
"The industry is, so far, adopting a 'wait and see' approach," it opines while simultaneously enthusing its virtue as a game-changer, as evidence.
Turning innovation into profitability
PwC intimates that, although InsurTech is rightly recognised as innovative, it is an industry still in the grip of economic uncertainty because of its fledgeling status. 
"While InsurTechs are naturally keen to be understood for the commercial value they could drive rather than the intricacies of their primary technology, the large numbers of start-ups making compelling use cases for emerging technologies means the broader industry must get to grips with such tools."
The goods news is that this recognition will most likely be a case of 'when' and not 'if'; there is no reason to suspect that InsurTech will lose any of its accrued momentum, particularly as COVID-19 anxieties flood the insurance sector with activity.