ProNavigator raises CAD$5.6mn for AI-driven platform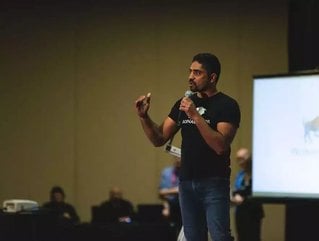 Canadian insurtech ProNavigator has managed to raise CAD$5.6mn (US$4.3mn) to accelerate the development of its AI-driven knowledge-sharing platform...
Canadian insurtech has managed to raise CAD$5.6mn (US$4.3mn) to accelerate the development of its AI-driven knowledge-sharing platform.
The round was led by venture capital firm , a specialist in Canadian fintech-related investment, and joined by both existing investors ( and ) and new ones, including and .
Utilising AI (artificial intelligence) to streamline insurance workflows, increase sales and optimise efficiencies, ProNavigator's platform is a fundamentally empowering service aimed at increasing knowledge sharing and transforming insurance.
With solutions available for both brokerages and carriers, the company had the distinction in March 2020 of being by US firm to drive innovation within the country's industry.
Empowering underwriting with information
Central to the company's ethos is the idea that modern insurance is currently being underserved by the lack of available data. Any meaningful transformation of the sector, it reasons, will ultimately stem from greater access to information.
"Information is the lifeblood of insurance, but too often it doesn't flow fast enough to meet the demands of the business, resulting in lost time, missed revenue opportunities and lowered productivity," stated Joseph D'Souza, CEO and Founder. 
"Underwriting teams, claims staff and brokers spend many hours each day searching for information and answering the same questions over and over again. The information and language within the industry are very specialised, so generic approaches are insufficient."
Commenting that strong market demand and a proven growth strategy and value proposition were what drew Luge Capital to lead the funding round, David Nault, General Partner, added that the problem-solving potential of ProNavigator's products could prove highly significant:
"No one likes to wait for answers and ProNavigator addresses this industry-wide and costly problem, especially as it relates to enabling sales and broker channel customer service," he said.
Canada: an insurtech hub
This news represents another story in the continuing development of the Canadian insurtech market, which is seeing some of the strongest investment and innovation globally.
its new cloud platform, which targets the optimisation of back-office processes in order to improve customer engagement at the front.
The catalyst for digitisation in insurance following the COVID-19 pandemic is beginning to manifest itself full-spectrum; with front-to-back optimisation capabilities being developed rapidly, Canada may have a significant role to play in the industry's new paradigm.
Photo of Joseph D'Souza courtesy of ProNavigator