Novidea: 100% growth in 2021 following insurtech demand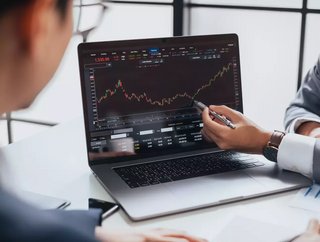 The born-on-the-cloud platform solution, Novidea, has reported a 100% YoY expansion due to massive technology demands in the global insurance industry
The cloud-based insurance SaaS provider, Novidea, has announced a 100% YoY growth over the past 12 months and says it has "doubled its operations" as a result of increased global demand from agents, brokers, and MGAs.
Since 2019, Novidea has consistently shown a Net Revenue Retention (NRR) rate of 110%, representing the percentage of recurring revenue from existing customers. The figures demonstrate the value of Novidea's cloud-first technology, which delivers visibility into policy sales growth, increased profitability, and enhanced operating efficiency with analytical tools, unique information analyses, and business insights accessible in real-time.
Novidea is also expanding its partner ecosystem and began collaborating with respected Tier-1 organisations such as ACORD, CGI, IVANS, Web Connectivity, WNS, and Xceedance. The platform, its creators say, has been built to leverage the power of Salesforce's Big Technology,and provides a complete ecosystem, including a 360-degree view of the customer, stakeholders, an integrated front, middle, and back-office, as well as automated workflows for every insurance journey phase.
During 2021, Novidea also gained series B funding of US$30mn to expand its operations in the USA and EMEA, and to speed up product innovation and meet enhanced customer demand.
Cloud technology adoption across the global insurance industry
The news is indicative of just how fast the insurance industry globally is now adopting the latest technologies to accommodate vast Big Data and new data sources, as well as automation and the application of AI and ML.
Until now, the insurance market has had a reputation for being encumbered by legacy systems that are complicated and expensive to scale and update. The industry has struggled with siloed data and limited access to real-time management information.
However, all-digital insurers and strategy-driven, dynamic businesses are now swiftly adopting cloud-based solutions so they can reduce costs, increase resilience, automate processes and become more competitive in the marketplace.
Novidea cloud solutions for

the insurance market; brokers, MGAs, and US agencies
According to reports, Novidea's cloud-based solutions have enabled its customers to maximise the remote working mandates, by enabling secure access to customer data and policy information from anywhere, at any time.
Speaking about the latest Novidea growth figures, CEO and founder, Roi Agababa, explained, "Novidea is witnessing an increased global demand, with over 100 customers in 20 countries, for its cloud-based insurance platform, with advanced analytic capabilities and actionable information that translates insurance parameters into real-time business insights."
He continued, "This clearly demonstrates that the appetite to embrace digital transformation is gathering pace among forward-thinking agencies, brokers, and MGAs. We have expanded the business globally to meet this demand, including doubling our workforce and hiring and promoting top talent."
Agababa added: "As we continue to expand our customer-base globally, we are committed to being the cloud-based insurance platform of choice. We continue to build our ecosystem with best-of-breed solution providers that enable us to easily integrate additional capabilities that meet, indeed exceed, our customers' needs and expectations."