Cloud atlas: A new world for insurtech in 2021?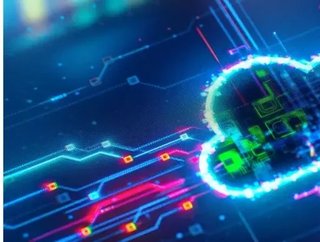 Cloud technology and AI solutions are redefining the insurance industry as companies shift from legacy systems to the cloud...
"The cloud computing industry is the only industry that is more fashion-driven than women's fashion." 
When Larry Ellison, chairman of Oracle Cloud, made that observation back in 2008, not many experts appreciated the gravity of his statement.
But fast forward 12 years and nobody can argue with its sentiment. Because the cloud isn't just big. It's massive. And it's increasing in mass globally, with every new quarter. 
For example, data shows that between July and September 2020, enterprise spending on cloud computing infrastructure was up by 33% on 2019 figures. As we make headway into 2021, the speed of growth is expected to accelerate further.
Indeed, the global data centre market size was valued at US$6.8bn in 2018. It is currently growing at a compound annual rate (CAGR) of 6.9% and this is set to continue until 2025. 
The increased demand for data storage on the cloud has resulted in an upsurge in new data centres mushrooming across the globe. Ellison recently confirmed this phenomenon on an Oracle . 
"We have been building as fast as we can, but we've been trying not to build ahead of demand," he said. "And we were doing a pretty good job until this last quarter, where demand actually turned out to exceed our ambitions. We have some large customers that just wanted more capacity than we could supply."
The ensuing data gravity has then driven advances in artificial intelligence (AI) and machine learning (ML). Both these technologies are critical to the increasingly analytics-driven industries such as insurtech.
Cloud services also drive innovation – which in an increasingly fast-changing world, is an essential survival tool. According to , the average worker spends 20% of their time looking for information. But cloud services change the way we interact with data. Labour-intensive tasks are managed far more efficiently, freeing up time to work on innovative projects. The cloud enables businesses to stay ahead of the curve through continuous creativity and new ways of working.
Financial incentives
, Financial Services Lead for , the publisher of Ubuntu, believes cloud services can significantly decrease insurtech operating and capital costs. He says, "Cloud-based solutions are less expensive than those deployed on-premise and help insurtechs reduce costs for licensing, hardware, and maintenance of core infrastructure. Cloud platforms lower the barrier to entry for insurtechs, increase marketplace competition, and drive customer value innovation."
Some experts also believe that innovations are being customer-driven. "The collaboration between insurers and insurtechs is resulting in a greater number of cloud platform-based innovations," points out Sharma. "As more and more insurers move their IT workloads into the cloud, they will be able to collaborate with cloud-based insurtechs to develop innovative products and services, spot new opportunities and reach new markets."
Considering the insurance industry has incurred significant losses since the COVID-19 outbreak, financial incentives and streamlined services are an attractive option for most insurance companies. 
A recent report shows the insurance industry losses from all-natural catastrophes and man-made disasters globally totalled $83bn in 2020, making it the fifth-costliest year for the industry since 1970.
"COVID 19 has had a huge impact on the bottom-line," confirms Sharma. "Since the outbreak, insurers have suffered a severe financial hit as announced losses have already hit over $25bn globally. Almost 0% interest rates have impacted investment income and profitability of insurers."
He continues, "Legacy technology has dragged down the economics of the insurance industry for a long time. This legacy "technical debt" is a major concern for the industry as some of the insurance firms are spending up to 75% of their IT budget on maintaining legacy systems."
Security risks
As a reaction to this – and an uptick in cybersecurity risks, the transition to cloud services for insurtechs has been inevitable for most companies – not just insurance enterprises, says Sharma. "Response [to COVID-19] necessitated a rapid shift to remote work and insurers have to find a way to maintain customer service standards while managing the workforce change, addressing IT needs and ensuring the protection of systems and data.
"The FBI's Cyber Division reported an average of 4,000 cyberattacks per day since the beginning of the pandemic, a 400% increase from pre-pandemic numbers. Insurers will have to continually re-evaluate and fine-tune their cybersecurity protocols to accommodate the increased exposures that come with a remote workforce," he explains.
However, until the dramatic shake ups in 2020, many insurance companies were reticent about the move to cloud technologies, and even today, insurtech startups are the biggest adopters – not established, traditionally structured insurance companies. "Startups aside, relatively few insurers are using the cloud for core processes such as policy administration, claims handling and reinsurance. As a result, only a small proportion of the overall insurance industry IT workload is on the cloud so far," says Sharma.
Most experts agree that cloud computing has been the most disruptive force in IT and early adopters of cloud have reaped many benefits. The insurance sector, however, is years behind its peers. Insurers initially rejected the idea of using the cloud to run core business activities and store sensitive data.
"Traditional insurers employed agents to broker their policies, and their application and underwriting processes relied heavily on manual, human input especially for life and health insurance products," says Sharma.
However, he adds, this will change and although legacy systems are slowing down the transformation, the shift is inevitable. "One of the technological barriers that has been holding insurance firms back from innovation and adoption of cloud platforms - the legacy systems that insurers depend on, leave little room for flexibility or advancement. For public cloud adoption in insurance, security remains the topmost concern."
What does Cloud offer insurtech?
The benefits to cloud services are seemingly endless and range from colocation and hybrid services to additional high-powered computing (HPC) solutions for the aggregation of data. These options are a perfect match for forward-thinking insurance companies aiming to build agile infrastructure and flexible services that meet the demands of the current marketplace. 
Analytics: The primary advantage, especially for smaller operatives, is the HPC, AI and ML offered by large-scale cloud service providers. With the introduction of 5G and the IoT adding vast swathes of data to servers, creating accurate analytics from that data – especially predictive analytics for insurance cover purposes - is essential. 
Cost-effectiveness: Like any business, the insurance industry expenses include infrastructure, employee wages, amenities, training, travelling, product development, IT services and more. On a practical level, cloud computing is known for its flexibility and pay-as-you-go plans. But it also helps build better insights which can reduce the number of payouts required. Legacy technology has dragged down the economics of the insurance industry for a long time. This legacy "technical debt" is a major concern for the industry as some insurance firms are spending up to 75% of their IT budget on maintaining legacy systems.
IT Management: Cloud computing manages and maintains data in a secure and solution-filled environment. Services include storage upgrades, and RAM, scaling of processing speed, equipment management, software updates, applications and handling antivirus programmes.
Security: With cybercrime on the rise and major breaches marking 2020 for large scale operators, the safety of data is essential. Cloud services provide cutting-edge security options and employ the latest encryption services. 
Rapid Deployment: Cloud computing offers rapid deployment, allowing businesses to swap over to its services within a short time frame. Cloud also has an abundance of resources available to allow for multiple tenants in the shared environment. These resources are always scalable.
Scalability: Unlike some businesses, insurance is a steady market. However, spikes in activity and growth, especially during new product launches, put a higher demand on resources. Traditional IT setups are not usually equipped to handle these scalability issues. However, cloud services ensure such spikes do not hamper business growth and can accommodate additional services at a low cost.
High-tech services: More than ever, apps are used to reach customers, facilitate policy cover and advertise new products. Such cutting-edge services require state-of-the-art management – with low latency, high reliability and global access on the go. It makes sense to use a cloud service provider rather than invest in expensive, on-site facilities that will require constant upgrades and maintenance.
Top 5 cloud service providers for insurtech
1. Microsoft Azure
2. Amazon Web Services
3. Google Cloud
4. IBM Cloud
5. Oracle Cloud Infrastructure