Lemonade: Using AI to deliver efficient insurance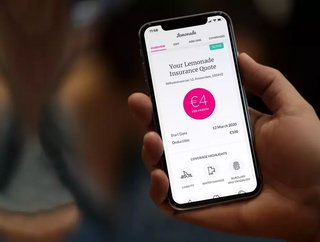 Lemonade uses artificial intelligence, chatbots, and other innovative technologies to disrupt the home and rental insurance sectors
Lemonade is an American insurance carrier offering homeowners and renters insurance. It is fully powered by artificial intelligence and behavioural economics.
The company launched as a licensed carrier that sells its own products and services in 2015 and in its first funding round in December 2015, raised US$13m through investors Sequoia Capital and Israeli VC Aleph.
After launching the company signed up more than 14,000 customers within its first six months. In the same period, Series A and B funding rounds generate a further US$48m in investments to expand the company. 
Lemonade uses bots, software that automatically performs simple tasks, to deliver insurance through its app and at lemonade.com. By replacing brokers and bureaucracy with bots and machine learning, Lemonade promises zero paperwork, 'instant everything and killer prices'.
A certified company 
Lemonade is one of the few insurance companies to receive B-Corporation certification. The company is a public benefit corporation organised under Delaware law, which means that it is legally permitted to consider the interests of all its constituents, not solely the interests of its owners, in operating its business. 
"So although Lemonade seeks to make a profit, our mission is also to be a force for public good. Insurance was created to be a social good, and Lemonade's mission statement is to transform insurance from a necessary evil into a social good, " the company says on its website. 
Lemonade's latest venture 
The company most recently announced the launch of Lemonade Car, a smartphone app designed to leverage telematics in order to reward safe and low-mileage drivers. The app promises to measure how much and how safe people drive, as well as provide 24/7 on-location roadside assistance, real-time crash detection, and dispatch of emergency services.
"We wanted to introduce a product that will not only reinvent how people buy car insurance, manage their policy, and file claims, but also do something good for the planet. said Shai Wininger, Lemonade's CEO and cofounder.
"Since we can't stop using cars just yet, we will help compensate for the CO2 emitted from our customers' cars by financing reforestation on an ongoing basis," added Wininger.
"Using the telematics technology in our app, we're able to estimate how much carbon dioxide is emitted by each ride, and plant trees accordingly."