UK Insurtech Kirontech announces fundraising drive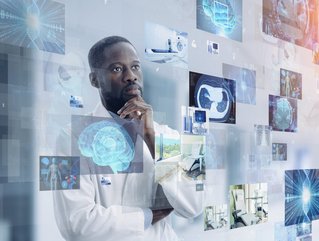 The insurtech company Kirontech has announced its latest fundraiser goal to tackle fraud and waste in the medtech sector and its scaling strategy
The Cambridge-based medtech and insurtech company Kirontech, has announced the launch of its growth capital fundraise to help accelerate its goal of fixing the US$1.2 problem of fraud, waste and abuse (FWA) in the global medical payment industry.
The initiative was led by Venture Capitalworks, with co-investments from BiG Ventures and Critical Ventures, with PwC Raise | Ventures advising on the deal.
Insurtech Kirontech leads in innovative AI
According to reports, Kirontech's Artificial Intelligence technology combines in-depth knowledge of the medical industry with leading edge big data and machine learning to detect FWA in payments data at speed, allowing insurance teams to take positive action.
The insurtech has customers across Europe, the Middle East, Africa and Latin America, the additional funds will help fuel business development efforts, enabling the firm to better serve new and existing clients.
Kirontech combating fraud and waste in the medtech sector
Speaking about the fundraising event, Omar Chebli, Co-Founder and CEO of Kirontech, said: "Fraud, wastage and abuse in the medical payments industry is directly affecting patient care. We have seen first-hand the impact that our software has already had, allowing providers to divert money and attention to where it always must go – those in need."
"We are extremely grateful to our investors and partners for supporting this vision and look forward to continued growth in 2023 and beyond."
Heitor Benfeito, Managing Director at Critical Ventures said: "Kirontech has developed a truly unique and game-changing technology that we believe has the potential to set new boundaries in the Medical insurance market and with a true positive impact all across the healthcare sector. We are excited to partner with the talented team at Kirontech, alongside Venture Capitalworks and BiG Start Ventures to support Kirontech in its mission to drive innovation and profoundly impact the overall efficiency and effectiveness of the healthcare system."
He added: "We look forward to working together to continue to build that brighter future for all."