Improving the claims customer experience is a race
By Sylvester Mathis, Managing Partner, Insurity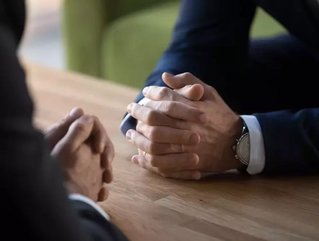 Sylvester Mathis, Managing Partner at Insurity, discusses the difficulty of reconciling advancing technology with customer needs and expectations...
Sylvester Mathis, Managing Partner at Insurity, discusses the difficulty of reconciling advancing technology with customer needs and expectations.
Digital transformation is at the centre of the property and casualty (P&C) insurance industry evolution, where insurers are increasingly investing in modern platforms, data analytics, and other emerging technologies to drive business growth, improve efficiencies, and enhance the customer experience. 
Even with escalating momentum towards innovation, few industries face the challenges that commercial line insurers must tackle to meet rising customer expectations. For one, insurers are tasked with building customer trust and loyalty through limited touchpoints. Adding to the challenge, the claims process—considered "the moment of truth" in the relationship between carrier and policyholder—often falls short of meeting these rising customer expectations because outdated technology can't keep up with their demands. 
Insurers must balance a policyholder's expectation of immediate service with their own ability to properly vet claims, while following state-by-state regulatory requirements that dictate how much time is given to process a claim before payment is made.
What it boils down to is that customers want their payment immediately and don't care about the extensive processes involved to make that happen. An reported that 83% of respondents with a poor claims experience planned to switch insurers. This could be exacerbated by the COVID-19 pandemic, where both insurers and claimants are understandably more sensitive to policy coverage nuances, particularly in workers' compensation.
Fortunately for insurers, there are critical areas of the claims process that can be improved through modern technology to help meet the policyholder and the insurer's needs during this crucial customer interaction. Digital platforms, predictive analytics, and geospatial intelligence are examples of technologies that work together in different ways to help insurers mitigate and assess claims quicker and more accurately, reducing the time a claimant must wait for response and resolution.
Leveraging Technology to Improve Claims Processes
When an insured first files a claim, referred to as the first notice of loss (FNOL), the timer begins for insurers to adjudicate the case as mandated by state regulatory bodies. The first step is for the insurer to gather all pertinent information about the claim before assigning the appropriate adjuster. Typically, this responsibility falls on the claims handler to collect information beyond what was submitted by the claimant, but artificial intelligence has made it much faster and simpler. Information pertinent to coverage and loss details can be immediately referenced against databases that validate occurrence date and pull necessary information such as geolocation data, weather patterns at the time of the incident, past claimant history if available in ISO and NCCI databases, among others. Some sources can validate property types, structures, values, and age.
Additionally, digital core system platforms can dramatically reduce the number of manual touchpoints in the claims process, creating a more consistent, real-time, automated experience for staff members, and enabling them to provide faster updates to claimants. Consider handlers' responsibilities of collecting required claimant information and attaching notes or reminders to the correct case files before sharing them with the next stakeholder, whether an independent agent or an internal employee, who may repeat the process. This cycle of manual and redundant data entry can be automated through pre-fill data sources that identify claimant information automatically. This can eliminate several points of entry and mitigate the risk of human error.
The improved data capture and processing offered by digital platforms streamline the "baton passing," ensuring a smoother and more collaborative process across the organization. For example, claims information notes can be entered into a case file from any device, and are instantly available for the next team member to view and update. A more automated claims process also helps to support the industry's experience gap. As an ageing workforce begins to retire, more novice handlers are filling complex jobs and replacing claims veterans with decades of experience. Technology makes claims processing more intuitive for the next generation of handlers and adjusters, and helps ensure a consistent experience for insureds.
Improving High-Severity Claims Handling
A claim is like an iceberg: it, too, can be much larger beneath the surface. In an attempt to identify claims that may potentially have higher severity levels than they originally appear, insurers can develop claims settlement value estimation tools or an "early warning system" for identifying large, extraordinary, or difficult claims. These efforts can help reduce severity by ensuring that appropriate loss handling procedures are applied early in the life of the claim. Unfortunately, insurers struggle in this area because data is often too limited to accurately identify potentially severe claims. This leads to broad-brush business rules for flagging claims, often creating false positives that result in inefficiencies and wasted time.
Predictive analytics helps improve and expedite this process by "seeing below the surface" and providing a quick, accurate assessment of which cases may be "jumper claims," even before they are assigned to adjusters. Jumper claims are those with a likelihood of becoming a long-tail claim or increasing in severity beyond the initial expectation, as would be the case if there were a potential for litigation or rising medical costs. Using workers' compensation as an example, the longer a claim continues, the longer the insured is out of work, and the higher the loss-adjusted expense (LAE) will be for the insurer. Having this insight at an insurer's fingertips can dramatically reduce the time to complete a claim, while helping insurers identify problems earlier, mitigating exposure and better managing their reserves.
Improving Catastrophe Event Response
Catastrophe events such as hurricanes, tornadoes, floods, wildfires, and other disasters can be as damaging to insurers' customer relationships as it is to their portfolios. According to , 820 natural catastrophes caused losses of $150 billion in 2019, with insurer losses of roughly $52 billion. In times of crisis, policyholders look to insurers for support, or at the very least, a fast claims payout to ease the trauma of losing a home or business. Catastrophe events also drive rapid increases in claims volume, which is typically detrimental to the customer experience due to backlog that can cause delays in response and payments. This can be especially challenging for smaller regional insurers that write concentrated business in a few states, with limited resources to handle a surge in claims. For example, during the 2018 Camp and Woolsey fires, ex-California insurance commissioner Dave Jones issued a series of orders aimed at expediting the claims process. Many out-of-state adjusters were brought in to try and relieve the additional claims volume.
The availability of analytics platforms fueled by an insurer's internal data and third-party peril data from a variety of public and private sources such as RedZone, Impact Forecasting, KatRisk, and NOAA can help risk professionals understand the impact of an event. This enables the adjuster to quickly gauge loss potential, pinpoint damage, and speed response as well as improve claims processing. Insurers can also leverage historical data from previous catastrophe events to analyze potential exposure to future events and improve their overall risk strategies. These technologies help insurers anticipate claims that may result from an event and expedite the process for claimants.
The combination of digital platforms, predictive analytics, and geospatial intelligence work in lockstep to help insurers meet the needs and expectations of their policyholders while enhancing their ability to assess claims, and protect and improve their bottom line. While claims technology investment used to be considered a competitive advantage, it has quickly become necessary to deliver the modern experience that customers demand of the businesses that serve them.
This article was contributed by Sylvester Mathis, Managing Partner, Insurity