How Kynd's technology is making managing cyber risks easier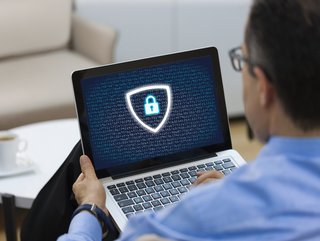 We take a look at Kynd, whose cyber-risk tools provide insight into cyber risk exposure while mitigating insured's risk exposure with continuous alerts
A cyber risk start-up, Kynd is on a mission to make complex cyber risks easy to understand and manage.
According to the company, its technology makes assessing, understanding, and managing cyber risks easier and quicker and is used by insurers, brokers, and their clients. Recognising one size doesn't fit all, Kynd has designed made-to-measure InsurTech products that works for any size business, from any industry.
Kynd's cyber-risk management tools enable accelerated sales of cyber policies, speed up renewal and help control client risk but also support better underwriting decisions by removing complexity, providing instant insight into cyber risk exposure while mitigating insured's risk exposure with continuous monitoring and alerts.
Making the cyber insurance market more efficient
Founded in March 2018 by Andy Thomas and Melanie Hayes, the company has achieved a 1000% growth on annual recurring revenue since June 2020 and developed partnerships with high-profile insurers and brokers, such as Beazley, Howden, Paragon and Alliant
Andy Thomas, chief executive at KYND, said: "At KYND, we are on a mission to provide the increasingly-vital cyber risk management tools to radically simplify and improve the cyber insurance process. Our industry-first API-based platform, which provides meaningful risk insights, is making the cyber-insurance market more efficient and well-equipped to deal with the deluge of attacks facing small and mid-market companies."
Providing access to real-time insights on cyber risks
The company has recently announced the release of the new rewind risk history feature within KYND ON, its continuous cyber risk monitoring flagship product, designed to help businesses gain greater control and visibility into complex cyber risks.
For the first-time organisations using KYND ON will have access to real-time insight into their cyber risk exposure and alerts to new risks as they arrive, as well as having the capability to rewind and view their cyber risk history.
This exclusive KYND ON feature displays the history of existing cyber risk vulnerabilities thus allowing organisations to easily and efficiently monitor changes occurring in their cyber risk profile. This helps to eliminate possible blind spots and allows businesses to quickly gain a holistic view of what happened, where it happened, and what exactly triggered the change, along with mitigation advice if required.
Thomas commented: "With today's ever-growing attack surface and the sophistication level of threat actors, it's crucial for businesses to gain the full benefits of threat intelligence data available in order to protect themselves. Our newly launched risk history capability empowers KYND customers with a continuous, 360-degree view of their cyber risk exposure by providing full transparency into their threat environment, alerting them on new vulnerabilities the moment they arise, and identifying changes to their risks - to defend more proactively."