Cyber InsurTech KYND secures £3.25mn from BGF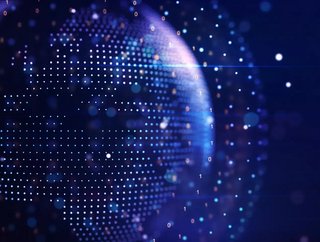 Cyber security InsurTech KYND has secured a £3.25mn from investment company BGF, to help accelerate its growth and expansion
KYND, a provider of cyber risk management solutions for the insurance industry, has announced a £3.25 million investment from BGF, the UK and Irelands' most active growth capital investor.
On a mission to make complex cyber risks easy to understand and manage, KYND will use the investment to accelerate its rapid growth and global expansion plans, as well as continuing to develop transformative cyber risk technology to launch new products.
Making the cyber insurance market more efficient 
Founded in March 2018 by Andy Thomas and Melanie Hayes, the company has achieved a 1000% growth on annual recurring revenue since June 2020 and developed partnerships with high-profile insurers and brokers, such as Beazley, Howden, Paragon and Alliant.
Businesses are under increasing threat from cybercrime, with the ONS reporting a significant increase in its prevalence. However, many companies don't currently have adequate insurance policies in place to mitigate this risk. 
Andy Thomas, chief executive at KYND, said: "At KYND, we are on a mission to provide the increasingly-vital cyber risk management tools to radically simplify and improve the cyber insurance process. Our industry-first API-based platform, which provides meaningful risk insights, is making the cyber-insurance market more efficient and well-equipped to deal with the deluge of attacks facing small and mid-market companies.
Providing companies with cyber risk assessments 
KYND has developed a cyber risk technology platform that gathers and processes data to assess cyber risk for companies. Information is assessed, and presented in 'plain English', providing instant insight into cyber risk exposure.
It will use BGF's investment to capitalise on the increasing demand for cyber insurance, by advancing its product development and accelerating customer adoption across the globe.
Rowan Bird, investor at BGF, said: "We regard KYND as a best-in-class business that has carved out an impressive niche in the burgeoning cyber-insurance market. With a differentiated offering, high-quality management team, compelling distribution model, and pioneering technology platform, KYND is ideally placed for rapid growth."
Part of BGF's investment in KYND comes from its recently launched UK Enterprise Fund (UKEF) established alongside Coutts, the private banking arm of NatWest, to provide clients with access to privately held, disruptive and diverse companies that are revolutionising their industries.