How Heritage Insurance Companies Innovate and Use Technology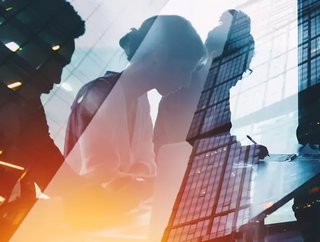 In today's world, where technology is constantly evolving, legacy insurance companies continue to lead the way in the use of cutting-edge technologies
Heritage insurance companies have been at the forefront of innovation since the 18th Century.
For example, UK-based Equitable Life, founded in 1762, was one of the first insurance companies to use actuarial science to price policies and assess risk.
William Morgan, the first modern actuary and a pioneer of risk assessment at Equitable Life, also made a partial contribution to the advancement of the x-ray, a technology now used in hospitals worldwide.
This article outlines some of the ways heritage insurers continue to lead the way in the use of technology.
Some of the ways heritage insurance companies innovate and use technology
Big Data
AXA, founded in 1816, is one of the largest insurance companies in the world. It has been using big data and analytics to improve its underwriting process for many years. The company has built a datalake on top of Amazon Web Services' (AWS) cloud storage application.
Artificial Intelligence
Another example is the use of artificial intelligence by Zurich Insurance, operational since 1872. In recent years, the company has developed several AI applications, including an automated claims handling system that can process claims with 98% accuracy without human intervention.
Satellite imagery
In the early days of space exploration, heritage insurers such as Lloyd's of London, founded in 1686, quickly recognised the potential for satellite imagery in underwriting. Lloyd's has been using satellite imagery to assess risk and investigate claims for many years and is now one of the world's leading providers of risk analysis services using this technology.
Mobile apps
Allianz, founded in 1890, allows customers to take photos of the damage to their property and submit a claim quickly and easily. It also has many mobile apps that enable customers to access their policies and make changes or amendments.
Partnering with and acquiring insurtech providers
In addition to developing their own technologies, heritage insurance companies also have the added benefit of partnering with or acquiring insurtech providers. This added edge enables them to leverage the power of insurtech-as-a-service providers to bring new technologies and solutions to market at a scalable pace.
The bottom line
Heritage insurance companies have a long history of innovation and using technology to serve their customers better.
Although the term 'insurtech' is relatively new, technology has played a role in the insurance sector for decades.
They also have the advantage of partnering with or acquiring insurtech providers, which enables them to move quickly where necessary.
Furthermore, the use of technology by heritage insurance companies is not limited to the examples above. There are many other ways in which insurers are using technology to improve their operations and provide a better service to their customers.
In conclusion, it will be interesting to see how the industry evolves over the next few years and what new technologies heritage insurers will adopt.
***