The future of telematics in an automated world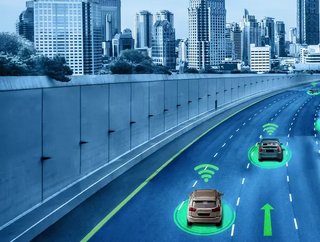 As connectivity increases, the role of telematics has expanded exponentially. But when will it become a mainstream option?
Telematics is becoming an increasingly familiar term in the insurtech space.
This cutting-edge technology is the combination of informatics and telecommunications that mainly operates in the fleet management sector. 
Commonly known as black box technology, the system works by sending information directly from the vehicle to the cloud where it is aggregated and insights are created. The insights provide valuable analytics on the performance of the vehicle, the mileage and provide insurtechs with the information they need to reduce the cost of premiums and settle claims more efficiently
While telecommunications manages the flow of information, informatics handles the data retrieval part of the process, resulting in more efficient operations that are cost-effective and safer for users. 
Reports also show that the telematics sector is on a massive growth trajectory and will have a global value of $3556m by 2026. The sector is being driven forward by the advent of 5G, electrical engineering, vehicle technology, and AI as the automobile industry becomes further integrated with the IoT.
Analysis of the insurance telematics market via its cloud, on-premises, and applications in both passenger and commercial vehicles also shows that the industry has grown from a predicted valuation of $1574.2m in 2019. 
Telematics from commercial to consumer
Telematics still mainly occupies the commercial sphere and although pay-per-mile insurtechs are now expanding into the car insurance market, the technology is still a way off from being a mainstream consumer service.
Mike Brockman, CEO, ThingCo, a company that develops next-generation telematics devices, believes the sector still has a long way to go before it corners the consumer marketplace. He explains, "The insurance industry has found it difficult to make telematics work economically across all sectors, since essentially the technology has been given away free and the risk-benefit to outweigh the cost has been difficult to achieve.  
"Therefore, currently telematics-based insurance policies represent about 2-3% of all motor insurance policies - it is far from the mainstream right now."
Brockman says that progress is being made in the industry as innovation and technology develops. Another main driver is the demand from customers for more personalised products. "Some of the barriers that have stalled wider adoption are now being broken down as technology has both advanced and fallen in cost. 
"We are also seeing increased interest in telematics from drivers who want a more personalised policy based on their mileage and like the benefits telematics can offer in helping them enjoy safer journeys with the assurance that if they are in an accident, the device will expedite support and smooth the insurance claim."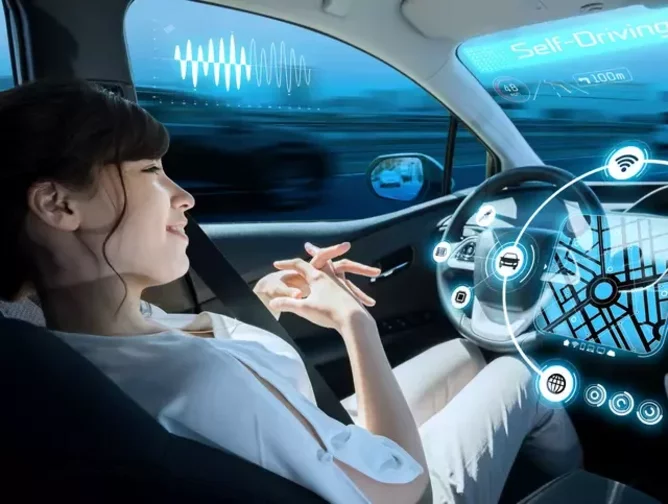 Image credit: self-driving cars, Getty
Mainstream telematics for fleets
However, some experts believe telematics is already mainstream because its use in commercial fleets has expanded. Lloyd Morris-Fletcher, Head of Digital for iCompario, the UK-based business comparison site startup, says, "Our experience is that a huge number of industries reliant on transportation are using the technology to improve the quality of their service and help their drivers. 
Morris-fletcher says that industries as disparate as emergency services and agriculture use telematics in their vehicles, and it's become one of the standard technologies in fleet management, which managers rely on to run their businesses.
He explains, "Businesses use telematics' black box technology to help reduce their insurance premiums, GPS satellite tech to aid them in stolen vehicle recovery, and data collection to help introduce safer driving behaviours. These are mainstream concerns."
Morris-fletcher says another strong indication that telematics is going mainstream is that a majority of drivers (6/10 according to a report by AIG) are willing to install a telematics device in their car, so they can reduce their insurance premiums. 
"Right now, telematics is very much a mainstream technology but in the future, it could become even more popular, particularly as autonomous vehicles develop and companies seek to monitor them," he says.
The cost-effective solution provided by telematics-driven products has boosted its popularity in the commercial sector, and is also driving its growth among consumers, says Callum Rimmer, CEO, and founder of By Bits. He explains, "The cost of existing telematics solutions (Hardtop, OBD II, and Mobile) has been going down year on year for a while. This has driven adoption in a number of different sectors and applications."
Rimmer says the data telematics provides can transform processes and product offers which is creating opportunities for innovation. It is the data and its use that will become mainstream, the acquisition of the data is secondary, he asserts.
"Existing telematics solutions will be replaced by data sourced directly from the vehicles. The ubiquity of data and its cost of acquisition aren't quite there yet for it to be mainstream but we will be there in the next few years."
5G, connectivity and telematics innovation
The introduction of 5G services will be a boost to the telematics industry as it is strongly reliant on connectivity. Unlike other developments in the insurtech space, electrical engineering rather than AI, is the driving technology.
Morris-Fletcher says, "5G is up to 100 times faster than 4G and its introduction to telematics means information can travel between the various tech touchpoints much quicker. This means businesses can meet the needs of their customers much more effectively."
But device development and GPS technology also play a crucial role. ThingCo's flagship device, Theo, combines solar power, high-grade GPS, a sensitive accelerometer, AI automated crash detection, and voice controls. The company has also created a serverless solution using AWS IoT to process thousands of data points in real-time. 
Brockman points out that the system enables complete transparency for insurers and improves the safety of drivers. "In an accident, a voice command activates using the device's inbuilt microphone and speakers so that the customer can immediately confirm or deny the accident, reducing false alerts and putting insurers in much greater control. We identify exactly what has happened, establish if anyone is injured and need emergency services or other services such as a hire car to get them home."
Bridging the gap between cutting-edge devices, analytics and connectivity is the aim of the game, and robust solutions that provide these services will result in greater uptake among consumers, says Rimmer, who points out that hardtop, OBD II, and mobile telematics solutions are currently the predominant data collectors. 
"Connected car options via big car manufacturers have started to become available. By Miles collects data directly from Telsa and Mercedes vehicles to run our pay-by-mile motor insurance proposition. In all cases, data is transmitted via cellular networks to cloud server solutions that store it and then provide the platforms to transform it into something useful."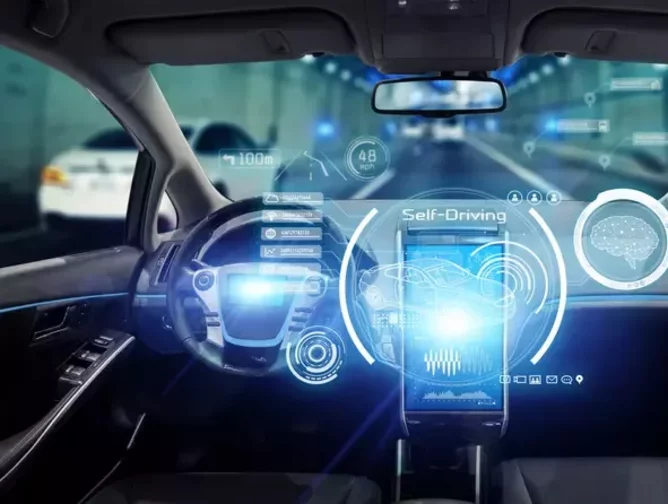 Image credit: 5G and automated vehicles - Getty
Data collection and protection in telematics
With so much data already being streamed and sold across all industries, the question of privacy looms large for many drivers in the consumer space. There is a natural suspicion about anything that might lead to tracking activity and storing information surplus to direct requirement. 
The regulation of this data, and who would be responsible for handling it fairly, has not yet been fully addressed, says Morris Fletcher. And this could potentially put consumers off switching to telematics-driven services in the insurtech space. 
"Privacy is a huge issue for technologies that require data collection. People are acutely aware of the significance of their personal data and are rightly protective of it," he says. 
Ultimately, telematics records the activities of drivers and this can be classified as personal data. This means technology like telematics must assure people that their data is looked after. But Morris-Fletcher says people can be reassured this is the case because of existing legislation. "Legislation, such as the Data Protection Act, places strict requirements on companies that handle telematics — those making the devices and those using them," says Morris-Fletcher.
He continues, "While data privacy is a sensitive issue that could potentially make telematics unpopular, the reality is the technology is gaining in mainstream popularity. So, I agree that the potential is there for telematics to prove unpopular but only if people believe businesses aren't meeting their legal obligations regarding data protection."
Rimmer believes it's all about consumer choice, and that telematics will take off in the consumer sphere because it offers flexibility through its data-driven approach. Another element that goes against it in the consumer sphere, is the way it is used, which often results in punishing drivers, resulting in a poor relationship between insurer and customer. 
He says, "In the UK, personal motor insurance has predominantly used telematics to penalise drivers. This has created friction to adoption from customers. They see it as a tool that is only used to manage young drivers or higher risk. At By Miles, we just use the telematics data to track the miles driven.!
Rimmer says it is this approach that will improve the public perception of telematics. !I believe customers will allow their data to be collected if they receive both a better experience and also clearer and more transparent premium charging. 
!I also believe the existing negative associations with telematics will be eliminated with a collection of data directly from a connected car vehicle where the relationship feels more like an existing app experience."
Perception of value
The suspicion surrounding telematics from the consumer sphere could also have been caused by the perception customers have of value, and how it is measured. Brockman believes that by giving away black boxes, insurers have sent a clear signal to the customer that the technology is serving the company's needs. This means consumers are yet to see the value that can be derived from telematics.  
"You need to make the device a desirable piece of technology that consumers would value in their own right... By exploiting advances in technology, insurers can get asset value from telematics i.e. extract greater economic value from the technology than its cost.  That means using the data to mitigate risk, manage claims effectively and lower costs and ultimately give customers a better insurance experience."
Telematics and driver behaviour
One of the strongest arguments for the use of telematics is that it can improve driver behaviour and contribute to road safety. But how true is that - and to what extent would driver actions be modified through the use of such technology?
Rimmer doesn't believe so and says the technology should be about customer choice and flexibility. "There is an element of positive selection that comes with telematics. Better risk will pick telematics policies. Telematic technologies could improve driving behaviour but it is subjective."
Rather, telematics should be seen as a driver enhancement system because it can,  "lower premiums (through UBI), warn of toll charges, give engine health and diagnosis, find the vehicle for you, and help alert your insurer if a likely crash has happened," he says.
However, Morris-Fletcher believes one of the technology's greatest advantages is its ability to improve poor driving. 
"Telematics can certainly improve driver behaviour," he says, explaining that it records data relating to a number of driving behaviours, such as speed, braking severity, and corner-taking harshness — all of which do lead to unsafe driving in a variety of ways.
"The technology can quickly show if a driver is behaving dangerously when they're behind the wheel. This provides the owners of this data with the evidence they need to enforce changes in driving behaviour, such as reducing speed."
Morris-Fletcher points to government studies (such as the 'Provision of telematics research' report) that have looked at the capacity of telematics to lead to safer driving behaviour. 
"While such studies have determined "telematics can influence driver behaviour in a desirable manner", the assessment is it's difficult to say conclusively that the technology makes people safer drivers."
However, he says the ultimate reason for this is that telematics simply shows people the behaviours they need to change to be safer drivers. It doesn't force them to drive safer. 
"The data you get from telematics needs to be combined with driver training to lead to safer driving."
Brockman is also a big proponent of telematics encouraging and making drivers more safety aware. He says, "Thousands of young lives have been saved from the trauma of a road accident thanks to telematics insurance. If you track road casualty data in young people over the last nine years, the number of casualties in this age group has fallen as telematics adoption increased. That's no coincidence."
Automated vehicles and the future of telematics
Currently, telematics is focused on the health of the car, the driving conditions, and the skills of a human driver, to analyse risk and produce real-time insights. But what will happen when autonomous vehicles become mainstream and there is no longer a human driver to monitor?
Morris-Fletcher believes the technology will be in greater demand for several reasons and believes telematics will play an essential role in the autonomous car market.  "It can be argued that telematics is more important to automated vehicles than for those with human drivers," he says because autonomous vehicles are not yet as safe as cars with real drivers. 
"Telematics can track the behaviour of driverless vehicles," he explains, "and tell their owners if they're moving safely, pinpointing any areas that require attention. In the short term, the expected change automated vehicles will bring to the telematics space is that the devices will become more popular." 
However, the long-term story is more difficult to forecast, he acknowledges. "As driverless vehicles become more advanced, it's difficult to say what changes will come. However, the expectation is that telematics will remain an important way of reviewing the performance of these vehicles." 
Brockman agrees. He says connected cars will almost certainly have telematics embedded and this will reduce the need for a device to be fitted to the vehicle.  The question will then be how insurance providers gain access to the data from the car for the purposes of insurance. 
"The data belongs to the driver and they will need to provide consent for that data to be shared in return for a personalised premium. This a key time for the insurance market to prepare for this future and learn how they can leverage driving data to provide real value to their customers."
Rimmer concurs. He says, "Data will come directly from the vehicle. Telematics hardware will disappear but telematics data will remain. The data will also be richer than what we can currently access. This richer data will become more essential because the risk moves from the driver to the vehicle in an autonomous future, and this will mean that the data becomes necessary rather than optional when underwriting that risk."
Telematics use cases
The mainstay of telematics is fleet usage. But this is swiftly changing. Telematics is a leading data collection technology and can therefore be usefully applied to other sectors.
Home insurance:

Smart devices that monitor home maintenance and security could be telematics driven.

Marine insurance:

Used to create insights on climate and environmental changes as well as machine functionality

Healthcare:

Using AI and real-time insights could result in state-of-the-art diagnostics tools 

Life insurance:

This industry is already beginning to use wearables to encourage better wellbeing and monitor health.
Telematics and GPS
A critical component of telematics technology is the GPS system. The ability to locate a vehicle in real-time allows businesses to increase productivity, reduce overall operating expenses and improve customer service.
5G and telematics
The advent of 5G could be the most important development in connectivity for telematics. 5G has enabled companies to innovate and create Vehicle-to-Vehicle (V2V) and Vehicle-to-Infrastructure (V2I) communications capabilities. This will be critical in the development of safe automated vehicles. Experts believe the cost of accidents will fall dramatically as automated cars overcome human error.