Four Reasons Why Analytics Platforms Drive Insurtech Growth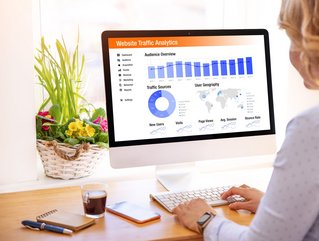 With more automated processes to contend with than ever before, it's no wonder insurtechs are increasingly reliant on analytics technologies
Operating a successful insurtech takes a lot of work. Companies have to keep a number of proverbial plates spinning, from engaging with customers to building innovative products and handling claims processing with lightning speed.
Then there are risk assessments and technology updates to keep up with, as well as keeping the cybersecurity locked tight – and maintaining creativity when it comes to incentives and services. Selecting the right data analytics platform can be the difference between surviving and thriving, because it hones the information that can drive a business in the right direction.
Neil Martin, commercial director at Qbase, describes the role of data analytics as critical. "Analytics platforms are a key tool to helping understand customer needs. For insurtechs, this plays a huge part in driving customer acquisition, retention, and upgrades.
"Take customer retention for example – if your analytics platform can pull together data from customer services, review platforms, and CRM, you can monitor complaints, negative reviews, and any other behaviours that suggest you are about to lose that customer. The signs are all there, but the analytics platform will give you clarity and help you to do something about it."
Martin explains that to deliver a strong experience, insurance companies need consistency, accuracy, and completeness of data to inform a deeper understanding of the customer. "With the plethora of data available, manual processing is costly, time-consuming, and inaccurate. A reliable analytics platform will overcome this and help the business to make highly effective data-driven decisions."
Data analytics platform selection
According to Krista Griggs, Head of Financial Services and Insurance at Fujitsu UK, understanding the long-term strategy is key to evaluating the potential value and business case for analytics platforms, saying: "This long-term vision needs to incorporate an understanding of the existing data and process landscape, and the ecosystems you intend to integrate with.
"Once an insurer has examined these aspects, they're much better positioned to determine how easy it is to access and share data and insights – now and in the future."
Griggs goes on to say that regulation is another highly important aspect for insurtechs to consider. "The market and the regulator will be closely monitoring trust in how data is captured, stored, processed, secured, used to drive actionable insights and to create new customer services. Appropriately implemented governance and security that doesn't stifle innovation is also essential to maintaining the trust and accountability needed to leverage the power in these platforms."
Four essential features in a data analytics platform
#1 Real-time data processing capabilities
We live in an age when speed is of the essence – not only when delivering good customer services, but when monitoring the performance of a product or when analysing the market response. Real-time data is also essential in making sure your platform is constantly on top of the very real threat of cyber-attacks. Old data can result in a mishap occurring without a company realising it. Insurtechs also need a solution that provides access to real-time data processing from multiple sources, including their own datasets. Modern data analytics platforms should allow companies to update features and gather information from different sources to suit any applicable use case.
#2 Agility and automated updates
Insurtechs require platforms that connect to their business workflows as well as risk exposure data. An analytics platform that is compatible with APIs enables insurtechs to connect seamlessly with their solutions, utilising both external and internal data sources. This streamlines the downstream service apps and modelling systems, enabling businesses to respond to changes efficiently.
#3 Risk management
Risk management and risk assessment is a transformed space in insurtech. Technologies from wearables to satellites are responsible for providing data that can be correctly analysed and then used to create new products and lower premiums – while also preventing claims from happening in the first place.
Data analytics platforms need to be flexible enough to plug into the latest technologies and process that information. Risk is also an element that needs to be considered when a company is scaling its operations. Insurtechs require a workflow solution that doesn't reduce their control, yet also supports their growth strategy.
#4 Monitoring data quality
According to Martin, an analytics platform is only as good as the data it can process. He warns insurtechs to remain mindful of the quality of the data being collected and how it is going to be integrated into the platform.
His advice? "Look for platforms with established connectors and open APIs. You may need to consider a data integration tool, such as Talend, to ensure the data coming into your platform is of good quality and in the right format to be processed." He adds that a key factor is considering the technology already in place and how the platform will fit in or coexist with these other technologies.