DigiSure announces mobility micro-insurance platform launch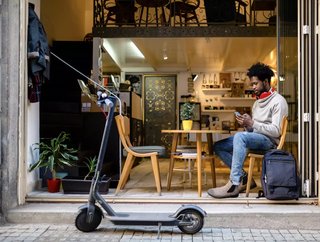 DigiSure's new embedded protection platform will provide instant, micro-insurance mobility cover
The San Francisco-based mobility insurtech, DigiSure, has announced the launch of its new embedded protection platform, which will provide customers with instant, micro-insurance policies.
DigiSure, which caters to modern mobility form factors like peer-to-peer marketplaces, has launched new individualised policies for users that are tailored to their needs. The news accompanies further announcements that the insurtech has just raised US$13mn in its latest funding round, led by Morado Ventures, and includes investment from True North Cos, Xplorer Capital, Clocktower Technology Ventures, and Valour Equity Partners.
DigiSure also just recruited the former Upwork CEO, Fabio Rosati to lead the company's expansion strategy and scale its operations.
Digi mobility insurance
Founded in 2018 by ex-Yahoo! executive, Mike Shim (CEO), and the former VP of Innovation at Liberty Mutual, and experienced insurance executive Paul Smith (COO). DigiSure sells itself as an insurtech dedicated to bringing technology-powered solutions to insurance for marketplaces, as well as scaling mobility businesses' Trust & Safety operations. 
Insurtech was also the first company globally to go beyond credit and driving history for mobility and shared economy businesses. According to reports, Gen Z and Millennials have increased the demand for car rentals and alternative mobility alternatives such as rideshare, scooters, and bicycles. This has fueled the demand for a digital-first insurance solution that safeguards against the risks and complexities associated with new forms of mobility. 
DigiSure Protection Suite
The DigiSure Protection Suite uses AI and machine learning and AI aggregates data elements in real-time, generating more tailored risk assessment and more cost-effective pricing. The service provides tailored coverage options via a streamlined protection platform which also enables customers to file and manage claims quickly.
Platform in brief:
Identity Verification:

Multiple data points are collected via DigiSure's Identity Verification Module (IVM) while providing a friendly user experience.

Data Validation:

AI-powered identity verification utilizing biometrics technology, advanced fraud detection, credit checks, driving history and telematics data integration.

Risk Modeling

: Data models are monitored, analyzed and proactively updated by DigiSure's data science team to mitigate potential risk.
Speaking about the new platform launch, Mike Shim, DigiSure co-founder and CEO, said, "The growing popularity of non-owned vehicles is leaving renters, merchants and vehicle owners alike more vulnerable to fraud, which is why we've built a frictionless solution that upholds the highest trust and safety standards for all parties involved.
"We're leading with data and customer-centric technology to enhance the safety and accessibility of peer-to-peer vehicle markets like RVs, motorcycles, and EV subscription services, which have seen skyrocketing demand as a result of the pandemic."
Ash Patel, Managing Director at Morado Ventures said DigiSure was converging and simplifying insurance with trust and safety as its number one priority. "The company's seasoned team possesses deep operational expertise in marketplaces, insurance, and data analytics, and we're thrilled to support them as they build a category-defining business in the $4tn insurance industry."
DigiSure also serves mobility and shared economy customers, including EagleRider, Envoy, Fetch, and more, with plans to expand into additional industry segments and markets in the future.
Commenting on the launch  Karsten Summers, EagleRider and EagleShare CEO, added, "The most important thing is making sure our community is safe, so when EagleRider searched for an insurance partner to launch EagleShare, our groundbreaking new sister company, the first global peer-to-peer motorcycle rental business, we quickly concluded that DigiSure was the perfect technology-forward provider prioritising safety above all else."