Descartes Underwriting secures $18.5m to push boundaries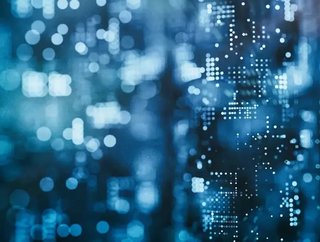 French insurtech Descartes Underwriting has secured US$18.5m in a Series A funding round to revolutionise modern approaches to insurance...
French insurtech has secured US$18.5m in a Series A funding round to revolutionise modern approaches to insurance.
The investment was co-led by venture capital firms and , which joined prior investor . According to Crunchbase's , this brings Descartes' total investment to $21m (a seed round 18 months prior was led by BlackFin).
The company, which combines highly data-centric and technology-enhanced operations with an environmentally conscious culture, is a policy provider for leading insurers, reinsurers and associated securities funds.
Seeking superior underwriting results
Named after the famous French philosopher René Descartes, the company was founded in 2018 and states that it was inspired by his influential scientific method to push the boundaries of modern insurance.
In this regard, Descartes Underwriting strives to achieve superior underwriting results through "doubting past beliefs in the insurance industry" and building "strong scientific foundations in [its] modelling work."
One of its primary beliefs is that lasting change will originate from smaller, startup-sized companies (insurtechs), which possess both the digitally-native skills necessary to flourish in the post-COVID-19 new normal and also the agility to adapt to further changes.
A distinct separation between Descartes Underwriting and other companies in the space are its 'parametric insurance products', which pay out according to predefined plans designed around the probability of a certain event occurring.
As Tanguy Touffut, CEO and Co-Founder, told Crunchbase: "With traditional insurance, when a corporation has a claim you can wait more than 18 months to get a payout. It is usually unclear and you have to hire a lawyer to assess, with the claim adjusters, the final amount to be paid. Parametric insurance is a solution for that."
Ethically improving insurance
The company demonstrates grasp on cutting-edge digital equipment and techniques by using IoT, remote sensors and third-party Big Data partnership in its modelling. 
Although Perceiving that these enhanced data streams in combination with machine learning algorithms have significant disruptive potential, it is equally invested in driving better ethical standards within insurance too.
"Descartes applies the highest underwriting standards to ensure a fair deal between insureds, brokers and risk carriers," says the company website.
"Ensuring swift claims payment is one of our priorities. We know that claims payment is the moment of truth in the insurance industry and where most players fail due to lengthy claims handling processes and unnecessary legal costs."
As a company exhibiting the best qualities in the many insurtechs gaining prevalence across the world, Descartes Underwriting has the potential to be a leading figure in establishing a 'new vision' for modern insurance.