Cowbell Cyber accelerates digitised cyber insurance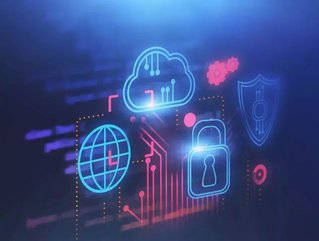 California-based Cowbell Cyber, a pioneer in AI-driven cyber insurance, has announced upgrades to its platform for greater underwriting capabilities...
California-based , a pioneer in AI-driven cyber insurance, has announced upgrades to its platform for greater underwriting capabilities.
Recognising that cyber insurance (specialised policies aimed at protecting businesses from internet-based risks) will only continue to grow in importance, the company's Prime product will be significantly enhanced to meet today's challenges. Augmentations include:
Cowbell Insights: a continuously updated and immediately available resource of guides for policyholders on how best to mitigate risk and tighten security.
Re-defining risk assessment: easy integration with cloud service providers such as , and will enable quick access to the data necessary for delivering improved risk management.
Improved customer service: Cowbell will introduce a host of payment methods, finance options, support, account management and more.
Enhancing cyber insurance
For Rajeev Gupta, CPO and Co-Founder, these changes come at a crucial time for the industry, "Cyber has lacked transparency with paper-based applications, unverifiable data and policies and premiums offered based on industry and company size alone.
"Thanks to capabilities added to our platform on a weekly basis and new data sources, Cowbell Cyber continues to bring rapid innovation to its cyber insurance products, taking on larger underwriting capacities with extreme accuracy and speed, all while adding simplicity to the process for agents."
A common theme in the insurtech space currently is a desire to offer customers more than a simple policy; the customisable, personalisable and fast-paced convenience of the digitally-driven industry is disrupting the previously passive status quo into proactivity. 
In one of our , we explored McKinsey & Co's report that digital tech and AI (artificial intelligence) are breaking new ground in the industry. The changes observed, it posited, could represent only the tip of the iceberg:
"This is only the beginning. Many current efforts to modernise underwriting are only digitally enabling yesterday's products. Today's consumers have different preferences and needs than they did several decades ago."
This opinion is reiterated by Ed Breman, Founder and Principal at , one of Cowbell Cyber's partners.
"Cyber insurance should be more than just a policy that pays for damages after the fact. A strong cyber policy is part of a wider risk management approach and provides resources accordingly," he said.
"Cowbell Cyber has applied machine learning to a broad set of security observations to provide recommendations and alerts to policyholders, ultimately helping to prevent and detect an attack while also managing risk mitigation in the aftermath."