CoverEase introduces AI platform to automate underwriting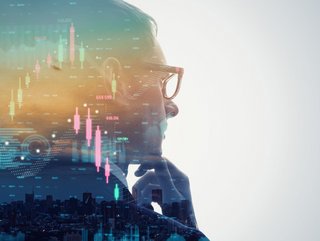 With CoverEase's AI platform businesses can shop the insurance marketplace to receive instant quotes from top-rated insurance companies within 3 minutes
Digital insurance brokerage, CoverEase, has launched its new digital platform which leverages artificial intelligence (AI) to automate underwriting, and deliver a simple way to shop, compare, and buy workers' compensation, in 3 minutes.
CoverEase's AI-powered, embeddable solution offers a seamless way for its partners to offer business insurance to its customers, at the point of sale, via a browser.
"We're obsessed with delivering a best-in-class customer experience that makes it easy to shop and save on the insurance that businesses need. CoverEase offers choice and transparency by providing seven different workers' comp quotes along with business, property, cyber liability, and group health quotes within a unified platform. We're uniquely positioned within the digital insurance marketplace to provide instant quotes and best-in-class service with a broad product suite through multiple distribution models," commented Shawn Edgington, Founder and CEO.
Entering the digital insurance marketplace
CoverEase instantly shops the workers' compensation marketplace, and during the same journey, quotes business property and liability, cyber liability, and for California businesses, group health insurance, comparing pricing and coverages from top-rated insurance companies.
CoverEase's digital platform is supported by Coverage Concierges, the company's business insurance experts, who help customers navigate the options and purchase the right insurance at the best price.
Increasing use of AI in the insurance sector
AI is rapidly becoming an important technology in the insurance industry, as firms and their regulators investigate its potential and come to grips with its risks. Most AI applications are helping insurers increase efficiency and drive down costs—by automating underwriting, customer service, and claims processing.
AI can help insurers evaluate and price insurance risks through new kinds of modeling and data – even potentially replacing statistical models. It is suggested that AI and ML systems could enable better underwriting and deliver a competitive advantage to carriers who are better able to deploy them. Insurtechs also are beginning to bring products to market that use AI to more accurately evaluate and price risk.