CogniSure automates loss runs with AI platform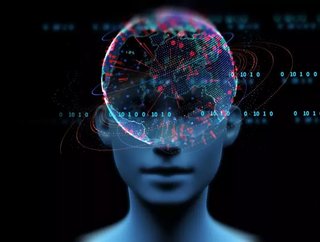 Illinois-based insurtech CogniSure has released its new AI platform dedicated to extracting, analysing and validating data to drive growth opportunities...
Illinois-based insurtech has its new AI platform dedicated to extracting, analysing and validating data to drive growth opportunities.
Specifically, the company is determined to mitigate the large expenditures of time, effort and money used to manually analyse documents through deep learning algorithms that deliver fast and more accurate results.
Applications for the company's tech include: loss runs, submission insights, quote comparisons, policy checking and insurance tracking.
A passion project for Founder and CEO Sai Raman, CogniSure's mission is the enrichment of the entire industry; a tagline on its website pointedly states, "A platform is considered a success when the economic value of everybody that uses it exceeds the value of the company that creates it."
Already being trialled by leading carriers, brokers and lenders in the space, the industry response has, so far, been a highly positive one:
"CogniSure is changing the way insurance agents and brokers look at loss runs, literally," said Mark Ware, Senior VP, . 
"The CogniSure platform is one of the easiest and most intuitive products in the insurtech arena that I have come across in quite some time, and it will drive significant efficiencies and meaningful cost savings for our firm. No longer do we need to go through hundreds of claims on a PDF document to develop a loss summary."
Realising the true value of AI
Insurance's need to embrace digital technology and allow itself to evolve past its legacy infrastructure is an oft-cited acknowledgement of its generally risk-averse nature.
However, as old paradigms for operating are made inefficient or infeasible in the contemporary market, collaborating with tech companies has never been more important, as :
"Insurers are already reaping the rewards of AI and there is an understanding that this technology has the potential to create much more value in the future.
"However, the way to achieve that has been less clear. Taking a decentralised approach will provide data management with the necessary resources and training needed to enable the technology to grow.
"Improving model making, sharing datasets and encouraging contributions from policyholders will make this fast-evolving technology truly useful and value-added."