Can technology offer a turning point for travel insurers?
By Jenny Derfler, CEO and Co-Founder, Air Doctor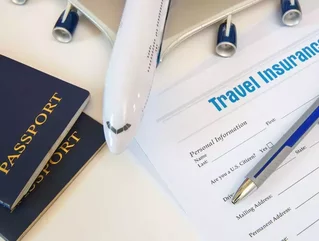 Insurance companies regularly face significant challenges in developing products and services that fit the needs and preferences of modern customers...
Insurance companies regularly face significant challenges in developing products and services that fit the needs and preferences of modern customers.
In particular, insurers have historically struggled to resolve the thorny issue of travel insurance.
, and this number is surely set to increase as the fallout from the Covid-19 pandemic makes customers more cautious. Despite this, travel has long been the "problem child" of the insurance family - offering only a minor revenue stream with high loss and combined ratios, and a long road to breaking even on a customer.
Yet, with demand set to rise as the aftermath of the Covid-19 pandemic continues to be felt, embracing digital platforms that facilitate both face-to-face and remotely-delivered care could help insurers turn this challenge into an opportunity.
Transforming travel insurance
It isn't just the cost that makes travel insurance problematic for insurers. Generally, insurance companies have been slow to embrace digital transformation, perpetuating a customer experience that alienates huge chunks of the market as a result.
Today, Millennials and Generation Z expect digital-first engagement and experience by default. With the oldest Millennials now entering their 40s, these demographics make up a significant percentage of travellers for the insurance market. 
The pandemic has significantly changed attitudes towards remotely-delivered care but also, more broadly, towards the use of technology to organise face-to-face consultations. It is now more crucial than ever for insurers to present consumers with a frictionless experience when it comes to healthcare abroad.
Is this the turning point?
Health cover might only be part of an insurer's travel product but, with concerns about Covid-19 likely to drive increased uptake of policies, new technologies could provide an opportunity to tame the "problem child".
By tapping into the telehealth boom, insurers can tackle both customer experience and cost in one fell swoop. Consumers are becoming increasingly comfortable with getting medical advice through apps - accessing doctors on demand just as they would hail an Uber or book an Airbnb. In today's digitised world, telehealth offers the instant, digitally-native experience they want. 
However, the main issue when using telehealth in a foreign country remains access to prescriptions. Only international networks offer a solution to this problem by using multilingual local doctors for their telehealth service. These digital platforms can also facilitate physical consultations when needed - offering travellers the control they desire and addressing their concerns about access, language, and convenience. 
By providing travellers with solutions that can direct them to the most appropriate form of medical attention for their individual circumstances - whether remote or face-to-face - insurers can reduce claims costs by keeping them out of hospital. In doing so, insurers will not only help themselves but also the wider healthcare community, preventing overcrowding and wasted resources.
The COVID-19 pandemic has been a pivotal crisis, increasing our reliance on technology significantly in a short space of time. Even more importantly, it has forced industries that have been traditionally slow to innovate to accelerate. All sectors must now consider how best to use the appropriate technology in order to keep their customers safe. Travel insurers have the opportunity to reduce costs and improve their service while also mitigating the biggest concerns of travellers and the issue of overcrowded hospitals both now and in the longer term.
This article was contributed by Jenny Derfler, CEO and Co-Founder of Air Doctor