Boost Insurance powers first crypto wallet insurance product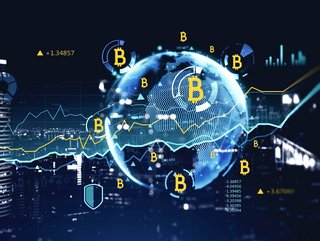 Boost Insurance and Breach Insurance have developed a crypto-insurance product for retail wallet holders that is supported by reinsurance backing from Relm
Boost Insurance, a company enabling customers to manage digital insurance products, and Breach Insurance, a Boston-based insurtech company that provides insurance technology and regulated insurance products for the cryptocurrency market, has announced the launch of Crypto Shield, the first insurance product for cryptocurrency available to retail wallet holders.
Crypto Shield covers the theft of cryptocurrency while in the custody of a qualified custodian. According to the companies, it is the first product to allow individuals to purchase protection for their crypto wallets held by select custodians.
"Many of our insurtech and embedded partners have the deep market knowledge to identify and solve for gaps in the insurance market, but the insurance industry is often reluctant or unwilling to embrace emerging markets like crypto and traditional players lack the technology needed to support innovators like Breach," said Alex Maffeo, CEO and Founder of Boost. "With Boost's infrastructure-as-a-service platform, forward-thinking companies like Breach can launch and deliver innovative new insurance offerings, at a fraction of the time and cost required to build a full-stack insurance program from scratch."
Reinsuring the US's first cryptocurrency insurance
Boost and Breach partnered to source and secure the necessary reinsurance backing from industry expert Relm Insurance, fronted by Trisura Specialty Insurance Company.
Operating out of Bermuda, Relm is a leading capacity provider to the crypto sector with a track record of insuring companies operating across the crypto ecosystem. Relm has recently been awarded an 'A Exceptional' Financial Stability Rating (FSR) by Demotech.
Joe Ziolkowski, CEO at Relm, said: "Relm's partnership with Boost and Breach to reinsure the US's first cryptocurrency insurance product for retail wallet holders is a significant milestone in supporting the development of crypto and blockchain technologies. Relm's reinsurance provides the capacity to take this revolutionary product to market and for the first time, enables individuals to achieve their own level of protection in the industry."
Delivering a seamless crypto experience
Boost's team of insurance and technology experts worked with Breach to develop a product that met all regulatory and compliance standards in all applicable jurisdictions. To deliver that product in a seamless experience, Boost and Breach's platforms connect via API, allowing Boost's policy administration system to deliver back-end management for the Crypto Shield product. Breach's customers are then able to purchase and manage every part of their policy and claims process, all from within Breach's proprietary crypto insurance platform.
"Early stage insurtechs have foundational operational gaps, and it's been exciting to find relationships that complement one another as well as our partnerships with Boost and Relm," said Eyhab Aejaz, Co-Founder and CEO at Breach. "Boost's deep expertise and insurance infrastructure-as-a-service platform, and Relm's industry-leading crypto reinsurance capabilities, have positioned Breach to bring a highly complex insurance product to the market in a beautifully delivered customer experience."