Big Data: driving customisable insurance in the digital era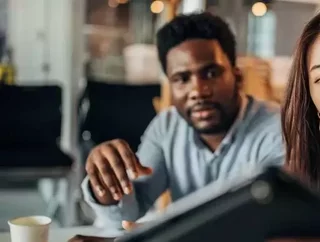 It could be argued that modern InsurTech is built on Big Data. In this article, we explore how industry leaders are utilising it in exciting new ways...
 Foundational to a distinctly information-rich industry, Big Data has become one of the most important factors in the disruptive and innovative potential of InsurTech over the last 10 years. Whereas before data was abundant and yet inaccessible in terms of deriving insights ('dark data'), an elegant combination of cloud, IoT (internet of things) and algorithm-driven analytics software has meant that vast volumes of valuable data can now be unlocked, granting insurers the scope to elevate products and services beyond their prior incarnations and into something truly modern. Using insights from Boston Consulting Group (BCG) and KPMG, as well as exploring use cases from leading InsurTechs, we investigate how Big Data has laid the foundations for the next-gen insurance. 
Exploring the uses of Big Data
In the digital age, insurance is a sector which needs to be agile, responsive, efficient and optimised in order to deliver optimal outcomes for its customers. High-quality information is the cornerstone to enabling this improved service, yet Big Data is often more difficult to acquire for insurance companies than others. "Because their interaction with customers is relatively infrequent, insurers do not have rich transactional data to work from—as banks do, for example, through credit card and account transactions," said BCG in its article ''. "In addition, the data that insurers do have is typically low consistency, the result of siloed-information capture and management." Furthermore, KPMG also points out in '' that "although there is strong growth in the adoption of wearable tech that is influencing the healthcare sector, consumers are generally split on the issue of sharing personal and behavioural data. Insurers must tackle the ethical questions that arise about how they will use this data if they want to avoid a potential backlash now - or in the future - against big data from the consumer prompted or reinforced by regulators."
As such, InsurTechs must be innovative in the methods they use for unlocking value in the data available to them. Sometimes, this value is derived not strictly from 'insights' but rather in its use as the engine for driving operational optimisation, personalisation and smart analytics (i.e. robotic process automation and artificial intelligence (AI)). These augment the customer experience by automating process-driven aspects of business and allowing staff to focus on their qualitative input instead, such as new services and products. AI-driven analytics software, for example, can help create more accurate forecasting, open up cross-selling opportunities and generate better pricing models using real-time data. For instance, says BCG, "Not only can the company deliver an insurance offer to [a] skier in real-time, it can also use location and movement information—and even weather data—to calculate a highly accurate risk profile for each skier." This is why a core tech trinity (cloud + IoT + advanced analytics) is crucial for exploiting Big Data to its fullest: information gathered in real-time via IoT can be integrated into a single source using cloud and then analysed either centrally or at the edge, creating an agile and adaptable framework. It is this capacity for customisation and a shift away from generalised coverage which positions InsurTech beyond the confines of the traditional industry.
Top three InsurTech-leader use cases
Hippo
One of InsurTech's 'unicorn' companies (valued at more than USD$1bn), Hippo owes much of its success to its highly innovative use of Big Data gathered from provided to its customers (over 400,000 units have been deployed so far). In conjunction with this, the company also uses myriad data streams like property records, aerial photography and permit documentation to create a more accurate impression of policyholders. Shifting the focus from the 'repair and replace' style of insurance and towards a much more preventative paradigm, Hippo works with its customers to provide optimal coverage that reflects their individual circumstances. "Think of it as the equivalent of a safe driver discount for auto insurance," said the company. "Since these devices help detect issues, minimise damages and make homes run more efficiently, they also minimise the number of claims you'll file."
Root Insurance
Currently the most valuable InsurTech on the market, it is no exaggeration to say that Root Insurance has revolutionised car insurance. Powered entirely by smartphone technology, the company uses data gathered from users' smartphones to gain incomparably accurate insights into driving habits and overall safety. Using this information, Root offers insurance premiums exclusively to those who meet their standards, thereby lowering overall rates for other policyholders and motivating more responsible behaviour on the road. "The car insurance industry is woefully out of date, which is why you pretty much only see flashy marketing campaigns and pricing gimmicks," said Dan Manges, CTO, in a . "At Root, we're using technology to reinvent insurance from the ground up to make the whole experience easier and fairer for our customers."
Zhong An
Founded in 2013 and currently holding a market value of $2bn, Zhong An is a Chinese digital-only insurance provider which has made waves worldwide through a heavily tech-driven philosophy and its recognition of the value of data. Utilising an advanced network of more than 300 partners, the company is able to collate data on when customers can use specific insurance products. This ecosystem, in turn, creates further sales opportunities that would not have been possible previously. In an , company COO Bill Song outlined how Big Data in modern insurance was transforming the industry landscape: "Insurance is a data game. The question is whether you use this data to really generate tailor-made solutions for your new customers. The second time your customer buys the same policy, maybe you could consider different scenarios for pricing. To understand and use your customer's latest data for recent purchases; that would be the preferred direction."