Aviva Canada unifies its cloud supply chain with CoreLogic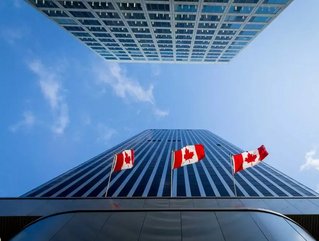 Aviva Canada has reportedly chosen data solutions provider CoreLogic as a tech partner for developing its claims business processes...
has chosen data solutions provider as a tech partner for developing its claims business processes.
Specifically, the company has selected CoreLogic's , an integrated claim supply chain that unifies multiple strands into a singular, coherent system. Aviva hopes that doing so will streamline workflows, enable innovation and increase partner optimisation. 
Founded in 2010, CoreLogic is gaining traction as a leading tech facilitator in . 
"Our expanded relationship with Aviva is another milestone in providing leading global insurance companies with the most comprehensive and connected insurance workflow and management solutions available," commented Frank Martell, President and CEO.
"Our solutions are focused on providing our clients with fast, effective, user-friendly and innovative policyholder experiences, as well as reducing costs and improving workflow efficiencies."
For its part, Aviva Canada is pushing towards a revitalised approach its claims management experience, one which reflects the particular challenges (i.e. COVID-19) that are being felt by today's customers. Hazel Johnson, VP of Property Claims, had this to say:
"Aviva is known for its superior claims experience, and we take pride in getting customers back to normal quickly after a claim event.
"By expanding our well-embedded global relationship with CoreLogic in Canada, we'll be able to keep customers connected and involved throughout their claims activity from start to finish. Our people can quickly estimate damages virtually, resulting in faster settlements and higher customer satisfaction."
Canada: abundant with tech talent
Canada's status as an insurtech innovation hub is becoming increasingly apparent. With its abundance of tech-savvy talent made clear during the recent '' awards, which included winner Samantha Liscio from , the importance of local knowledge is clearly a factor.
"The last 25 years in technology have been amazing. All the changes that are happening due to digital transformation, creating a ubiquity of technology and being able to do everything online," Samantha .
"I believe an innovation mindset is important, thinking about what is possible, both from a technology and a customer implementation perspective and then finally adaptability and resilience, to be consistent and able to sustain through transformation."