AI-driven truck insurtech Koffie Labs nets $4.5m investment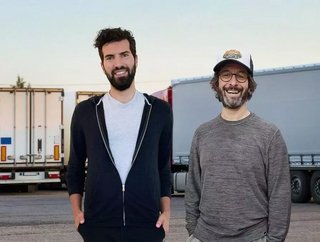 Trucking and transportation insurtech Koffie Labs has secured US$4.5m in VC financing for its AI-driven insurance platform...
Headquartered in Brooklyn, New York, began in 2018 with the objective of providing a transport insurance experience that surpassed all others.
Featuring instant quotes, policies written in clear language, and no paperwork, the company uses advanced telematics and safety technology to underwrite for the trucking industry. Fleet owners who opt to invest and improve in their own safety are also incentivised by lower-cost premiums for drivers.
Policyholders are then provided with telematics and camera equipment to install on vehicles. Furthermore, at the end of each policy, Koffie Labs will pay back up to 10% of the premium price for driving safely.
Addressing a market with unmet needs
The $4.5m generated to further develop the company came from two seed funding rounds led by and , in which VC firms , Plug and Play Ventures, and also participated.
The apparent value proposition of the company is its ability to address the unmet needs of an industry that is worth roughly $800bn in the US. 
"Trucking insurance today is a mess and one of the primary reasons that a trucking company goes out of business," Ian White, CEO of Koffie Labs. 
"We are excited to unveil an entirely new insurance experience for an industry that has been neglected by insurers for a long time," added Mike Dorfman, COO.
The innovative step of combining cutting edge technology with a reward-based safety culture is indicative of insurtech's broader ability to make insurance more than simply providing coverage. For Jillian Williams, Principal at Anthemis Group, this is nothing short of a 'win-win' for both parties:
"We are excited to see Koffie lead the next generation of insurers by embedding technology and tapping into the broader trucking ecosystem, making for a delightful and seamless customer experience."
Pictured (left to right): Mike Dorfman, COO; Ian White, CEO