Acrisure acquires Tulco's AI to drive InsurTech at scale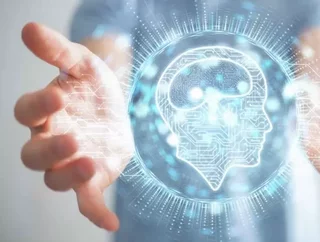 In a USD$400mn deal, Acrisure has acquired leading AI innovator Tulco's insurance practice in a bid to transform modern InsurTech through data science...
In a USD$400mn deal, leading AI innovator 's insurance practice in a bid to transform modern InsurTech through data science.
Acrisure, one of the top 10 insurance brokerages in the world and amongst the fastest growing, has seen significant market gains in the last three years: the company managed to triple its revenue between 2017 and 2020 from $650mn to $2bn.
A robust acquisition campaign of over 500 companies, of which Tulco is only the latest, has solidified Acrisure's position.
Utilising AI, ML and data science
The company has what it believes to be a solid conception of InsurTech's future, one coloured by data science, AI (artificial intelligence) and ML (machine learning):
"Businesses that succeed in the medium to long term must be nimble, data-rich and digitally oriented. The transaction with Thomas Tull [CEO at Tulco] and the Tulco team accelerates our ability to do all the above," said Greg Wiliams, Co-Founder, CEO and President.
However, the acquisition did not fully come out of the blue: Acrisure and Tulco had previously worked together on , an AI-driven health benefits brokerage firm.
"We've worked with the Tulco team for almost a year and our vision for Acrisure and the industry are completely aligned," continued Williams. 
"Tulco's world-class talent and ability to apply AI and intelligent automation is immeasurable as it relates to meeting the needs of our clients and transforming our company. We're very pleased to be working with the entire Tulco team as we take this transformational step with like-minded entrepreneurs. I'm excited about what we will create together."
InsurTech: ripe for transformation
With the new infrastructure enabled by AI capabilities, Acrisure hopes to rapidly innovate new products, services and sales and marketing procedures. Leveraging a large-scale global network and full-spectrum offerings - including P&C, life and employee benefits - both companies hope to elevate InsurTech.
"The insurance sector is ripe for transformation and combining Tulco's market-proven AI and data science products with Acrisure will deliver insurtech at scale," said Jim Breyer, one of Tulco's board members. 
"Thomas [Tull] has a keen ability to fuse forward-thinking, entrepreneurial ideas with commercially-driven businesses. Combining this capability with Greg [Williams] and the Acrisure team creates an opportunity to influence and shape an important and significant marketplace."