5 Ways Insurtech Contributes to Environmental Sustainability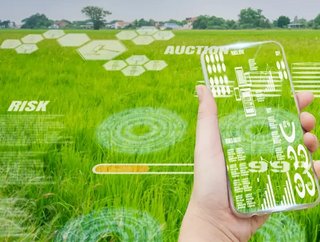 A look into how insurtech contributes to environmental sustainability, from satellite imagery to adopting artificial intelligence and cloud computing
Insurance companies are increasingly turning to technology for efficiency, innovation and sustainability.
As the industry continues to grow, so too does its impact on the environment, in both positive and negative ways.
The insurance sector has been identified as one of the key drivers in sustainable development, but insurers can do more.
Insurtech will play an essential role in this agenda by providing innovative solutions and services, enabling insurers to manage risks better while reducing their environmental footprint.
This article looks at five ways insurtech is contributing to environmental sustainability.
1) Satellite imagery is being used to assess risk and develop mitigation plans
The insurance industry has long used satellite imagery for underwriting and loss prevention purposes.
Now, insurtech companies are harnessing this technology to help insurers better understand their exposure to climate risks.
For example, Planet Labs provides insurers with satellite imagery and data analytics to help identify risk hotspots, assess damage from natural disasters, and plan measures.
The company provides geospatial data and analytics to clients in various industries, including insurance.
Space Capital is another organisation supporting insurtech from a satellite imagery perspective, which invests in early-stage companies developing earth observation or geospatial solutions.
Understanding risks is a crucial element of the insurance process, and it enables both insurers and policyholders to make well-informed decisions and contribute positively towards environmental sustainability.
2) Insurtech is helping to increase the use of renewable energy
The insurance industry has a huge role to play in accelerating the uptake of renewable energy.
Insurtech companies are already making significant contributions in this area by providing innovative solutions and services.
For example, solar panel and wind turbine insurance policies are now available to protect policyholders from losses caused by the failure and malfunction of these devices.
Being able to insure such renewable energy technologies provides energy businesses with the added protection and incentive to invest in the technology.
Policyholders, on their part, can enjoy peace of mind knowing that they are protected against any losses resulting from a malfunction or failure of solar panels and wind turbines.
Another example is a company called Clir, which has developed a platform to monitor assets and minimise financial risks.
Real-time data allows businesses to make better decisions about where to invest in renewable energy resources and how to manage them more efficiently and provide investors and insurers additional confidence.
Insurance companies also invest directly in the renewable energy industry, putting their money to good use by helping to finance the transition to a more sustainable future.
3) By committing to cloud-based solutions, insurtech is reducing data centre emissions
The insurance industry is a big consumer of energy, with much of that being used in data centres.
In order to reduce their environmental impact, many insurers are turning to cloud-based solutions. It allows them to share resources and cut down on the energy needed to power data centres.
According to a recent study by Insurtech Insights, greater investment in the cloud improves environmental sustainability by boosting cooling efficiency, CPU utilisation, software engineering, application architecture, and overall energy consumption.
Cloud-based solutions also help to improve communication and collaboration between different parts of an organisation, reducing the need for multiple physical data centres.
This option benefits the environment and helps insurers reduce their operating costs, improving their overall competitiveness.
Using internal servers also put many insurers at risk of data loss, which can be very costly in terms of reputation and cash.
Cloud-based solutions help to eliminate this problem by reducing the amount of hardware needed for storage purposes. They also allow storing data in multiple locations so that it is not all stored on a single computer or device.
Using a cloud-based solution also provides added convenience, allowing users to access information from any location or device without carrying around additional equipment such as computers or laptops.
So not only does cloud computing improve the CO2 footprint of insurance companies, but it also helps save time and money while improving the overall customer experience and cybersecurity.
4) Leveraging machine learning (ML) and artificial intelligence (AI) to improve risk management
Machine learning and artificial intelligence offer insurtech companies exciting opportunities to explore new business areas.
Computers using AI and ML can now observe risks and send warnings in real-time about hazards that were previously impossible to foresee or detect.
From a sustainability perspective, they can help identify patterns in data that insurers would otherwise miss, leading to more accurate and timely risk assessments.
For example, Tesselo is another company in the satellite imagery space, which also leverages the power of AI to gauge environmental risk.
Identifying and monitoring environmental risk in real-time is a significant development because it can help people act before it is too late.
Advanced technologies such as AI enables insurers to protect their customers and mitigate losses from extreme weather events such as hurricanes, floods or earthquakes.
AI weather predictions also help insurers to assess the financial risk of potential losses and make better-informed decisions about pricing premiums.
Using artificial intelligence to reduce environmental impact is not only beneficial for the environment, but it can also help insurance companies save money.
5) Insurance comparison platforms can enhance environmental sustainability by improving transparency
Insurtech platforms that compare insurance products can play an essential role in enhancing the industry's environmental sustainability.
Comparison platforms provide transparency by allowing customers to see what policies are available and how they compare with more ease.
Having such an option helps customers, who are increasingly wanting to live more sustainable lives, to find the best deal for their needs without having to contact multiple insurers or brokers.
It also allows them to make informed decisions about the products they should buy to do as little harm to the environment as possible.
For example, Grün Versichert is an insurance broker that offers sustainability-related certificates and products, allowing customers to choose an insurance plan that is good for the environment. Such a rating scheme could then help customers make more informed decisions about their insurance.
It will be interesting to see comparison sites focus more on green providers by highlighting the green credentials and products of the insurance companies they compare as time goes on, which will help to reduce environmental impact further.
The transparency provided by comparison platforms can also help insurers make better-informed decisions regarding pricing insurance premiums. It enables them to see whether their prices are higher or lower than competitors and adjust accordingly.
In addition, customers who use comparison platforms are likely to be more engaged with their insurance policies, leading to better risk management and a reduction in environmental impact.
The bottom line
Insurtechs are coming up with new and innovative ways to help the industry reduce its environmental impact. By embracing new technologies such as cloud computing, machine learning, and artificial intelligence, they significantly contribute to the sustainability agenda.
In conclusion, taking responsible action to mitigate environmental risks is not only the right thing to do, but it can also be good for business. It will be interesting to see what new technologies they will introduce in the future and help insurers become more sustainable.
***