10 benefits ERP technology brings to the insurance industry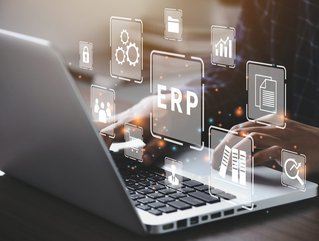 Alexandra Datsenko is a Technology Research Analyst at itransition. She examines the ways in which ERPs benefit the insurance industry
Modern insurance agencies and brokerage firms process numerous claims, organise customer policies, and manage employees on a daily basis. However, these countless administrative tasks entail an abundance of forms, contracts, and other customer and operational data, and with time it can grow challenging to keep track and make sense of.

This is where enterprise resource planning (ERP) can prove helpful. ERP in insurance helps keep track of customer records and manage transactions, customer relationships, and legal agreement data.
What is insurance ERP?
Insurance ERP is a platform that integrates data from core business processes such as claims and policy, personnel, contracts, documents, finance, employees, and transaction management.

The insurance sector is a paper-intensive environment, so implementing an enterprise resource planning solution allows companies to automate operations and minimise human errors. Modern ERP systems can also support the work of multinational corporations, centralizing operational information across locations.

Due to the proven positive impact of ERP, insurance has become one of the most popular sectors for implementing ERP software, according to Strategic Market Research. Here are ten ways a platform-based or custom ERP can make a difference in an insurance company.
#10 Reduced operating costs
The first thing worth mentioning is that ERP combines multiple features, so insurance companies can replace some of the existing tools with it and cut their operational and employee training costs. However, the majority of savings comes from actually using ERP to improve inventory planning and supply chain management.
#9 Streamlined financial operations and accounting
ERP also proves an excellent solution for planning, budgeting, and forecasting for insurance companies. The software typically has good reporting features to analyze real-time financial data and keep track of product and service contracts under any applicable revenue standard.

By combining disparate electronic records and entering all data from paper sources to the ERP, companies streamline transaction reporting, eliminate billing errors, and improve revenue accounting. ERP can also keep all debtor and creditor information in one place, including their activity records.
#8 Improved compliance
The insurance industry is one of the most heavily regulated sectors. A powerful advantage of ERP systems is that they are designed to keep track of industry regulations and can alert insurance firms of changes in legal requirements. This way, insurance firms can always stay compliant with relevant laws, guidelines, and regulatory requirements.
#7 Minimum downtime for data access
Companies using ERP spend less time accessing data compared to those not using ERP. Since data is stored digitally rather than on paper, any information can be accessed quickly. This is a top priority for insurance companies because they have a tremendous amount of records they need to review to get certain customer details.
#6 Comprehensive data analysis
Data analysis and visualisation is a critical strategic activities for insurance organisations. One of the main functional aspects of an ERP system is its ability to collect data from organizations' activities into a single database. Then, you can set it up to send the information to analytical systems or integrate ERP with a BI solution that summarizes it in comprehensive reports or visually intuitive dashboards, graphs, and charts. This way, ERP can help make data-driven business decisions, generate sales forecasts, improve customer service, and deliver personalized offers.
#5 Personalised customer service
Given the competition in the insurance sector, it's no wonder so many companies focus on quality customer care to stand out from the crowd. Implementing an ERP system can help insurance companies deliver excellent customer service.

Due to ERP's data centralisation capabilities, various departments have quick access to full customer information and can offer fast and personalised support that improves clients' trust and enhances brand loyalty.
#4 Sales tracking
The ultimate goal of insurance companies, like many others, is profitability. With ERP in place, online leads, cross offers, referrals, and outbound and inbound sales calls are immediately entered into a database to track sales progress and make more personalized offers later on. Relying on granular customer interaction data, business leaders can make the best-informed decisions.
#3 Increased employee productivity
When companies implement an ERP system, they notice that their employees are more engaged with the system. An ERP solution makes it easier for insurance employees to organise information more efficiently. Because staff members save time creating data entry rules, they can devote more attention to other high-value tasks.
#2 Improved management of contracts, claims, and policies
ERP contracts module simplifies the creation and management of various contracts, claims, and policies for clients, even individualised ones. For example, as soon as the company starts selling car insurance policies, employees can easily create its template in an ERP and reuse it down the line, tweaking the fields and car characteristics if needed.
#1 Customer information in one place
Insurance ERP software collects and stores all customer-related data in a database. When customers send an urgent request to review any data or register a claim on the website or mobile app, this information is synchronised with ERP to help insurance agents have full visibility into the customer's journey.
The bottom line
More and more forward-looking insurance companies are working on improving customer service, reducing costs, minimizing repetitive tasks, and promoting corporate growth. ERP helps streamline data management, analytics, and tracking by ensuring:

Efficient financial and operational management
Automated policy management
Reduced risk of human error
Personalised customer service
Optimisation of all insurance company processes
However, implementing an ERP system is a huge task. To ensure the solution meets the needs of your insurance company, it's worth hiring an ERP consultant for your project.

About the author: Alexandra Datsenko is a Technology Research Analyst at Itransition, a software development company headquartered in Denver.