Valon raises US$43.9mn for tech-enabled mortgage platform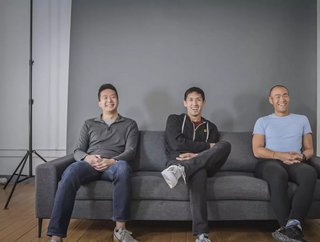 Valon will use the Series B round capital to launch its cutting-edge residential mortgage servicer platform to help customers mitigate risk
The New York-based fintech, Valon Technologies, has raised US$43.9mn in investor capital to facilitate the launch of its latest innovation - a tech-enabled residential mortgage servicer platform that offers customers great risk protection.
The funds will also go towards the company's growth strategy which involves staff hires and the development of a loan originations and property insurance business, and potential future strategic acquisitions. 
Investors involved in the funding include participation from an affiliate of Starwood Capital Group, an affiliate of Freedom Mortgage, Human Capital Management, an independent investor and CEO of SoftBank Group International Marcelo Claure, alongside previous investors Andreessen Horowitz, New Residential Investment Corporation (NRZ), an affiliate of Fortress Investment Group LLC, and 166 2nd LLC. 
The news follows on from the insurtech's previous Series A funding round which closed in February 2021 and raised $50mn.
Mortgage climate change in US housing market
The new platform comes at an opportune moment in the US housing market as the federal moratorium on foreclosures put into place has expired.
According to CoreLogic, over 1.2 million US homeowners reached the end of their forbearance assistance plan last month. The platform will give borrowers great flexibility on their mortgage management, rather than risk restrictive services that can increase the risk of foreclosure and repossession. In a statement released by Valon, the company said, "Automating many requirements of servicing a mortgage for disclosures, loss mitigation, and payoff not only helps ensure borrowers are kept current but also helps drive down servicing costs and increase engagement with consumers."
New mortgage ecosystem for Valon
Since January 2021, Valon has been creating a network of strategic partnerships and securing approvals from government-sponsored enterprises (GSE) to service federally backed residential loans. Milestones include:
Approval to service mortgages is supported by the federal home loan mortgage corporation and FHA, the Federal Housing Administration

New and continued partnerships with NRZ, a publicly-traded mortgage real estate investment trust, Freedom Mortgage, Starwood Capital, and Seneca Mortgage Servicing, a GSE-approved mortgage servicer

An estimated 20,000 consumers and $6bn in mortgages are predicted to be serviced on the Valon platform by January 2022
Valon Co-Founder and CEO, Andrew Wang said the move will be instrumental in offering customers greater security and flexibility. "Many homeowners are unaware of just how resourceful their mortgage servicers should be. Instead of struggling to make payments and relying on temporary fixes, they could instead rely on sustainable long-term solutions from a company like ours."
He explained, "Amidst any mortgage crisis, the burden of navigating such a complicated world is on the borrower. The mortgage sector is frustrating and lacks clear guidance on how to access plans for repayment, reinstatement, deferral, or loan modification. As a result, many homeowners are at risk of losing their homes. But it doesn't have to be that way.
"Valon's software platform is designed to be intuitive and deliver a truly borrower-centric experience. Putting the homeowner first is the foundation of our technology. We offer a self-service interface that is transparent, accessible, and supported by expert customer service. This way, all the resources you need are right at your fingertips."
With its prior approval by Fannie Mae to service its government-sponsored home loans, Valon has become the first fintech mortgage servicer to be approved by all GSEs.
"Valon is building a platform that offers a safe, intuitive way for consumers to be better informed about their mortgage," said Leander McCormick-Goodhart, Vice President at Starwood Capital. "Automating many requirements of servicing a mortgage for disclosures, loss mitigation, and payoff not only helps ensure borrowers are kept current but also helps drive down servicing costs and increase engagement with consumers."
Marcelo Claure, CEO of SoftBank Group International, added, "Like so many fintech giants that have revolutionised their industries, Valon has changed the game in Real Estate with a consumer-first approach to keep the borrower better informed of their options as they navigate their homeownership journey. By aligning themselves with homeowners, they will build the trust necessary for homeowners to partner with them in both good and bad times."
Main image credit: Business Wire - Valon Technology co-founders Andrew Wang, Eric Chiang and Jon Hsu