Regtech Silent Eight fights finance crime with HSBC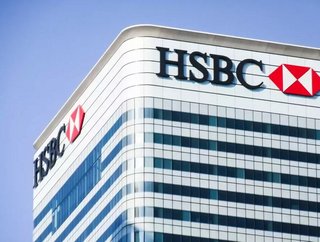 Singapore-based regtech company Silent Eight has partnered with HSBC in a multi-year agreement to fight against financial crime...
Singapore-based regtech company Silent Eight has with in a multi-year agreement to fight against financial crime.
Part of the bank's ongoing commitment to developing industry-leading compliance operations, it has brought Silent Eight onboard to streamline manual processes and statistics models, increase efficiency and decrease risk.
Currently available in over 150 global markets and operating from its additional global hubs in New York, London and Warsaw, Silent Eight is among the most promising regtechs entities worldwide.
Enhancing security processes
The company uses what it calls a "faultless KYC process" that leverages cutting edge linguistics capabilities and AI (artificial intelligence) to provide accurate name, entity and transaction alert solving. Silent Eight's solutions are capable of scanning petabytes of data and providing a fully-rounded rationale for decision-making. 
In practice, the process follows the same operational logic of a trained analyst, only with greater speed and precision.
"Given the growth in alert volumes, and unpredictable spikes driven by global volatility, we saw an opportunity with Silent Eight that would give us the ability to close alerts quickly and accurately," commented Matt Brown, Group Head of Compliance Services at HSBC.
"Silent Eight's business case was extremely compelling," added Ben Rayner, Global Head of AML and Sanctions Screening. "We have chosen their solution as we believe it will provide significant business benefits across all our success metrics."
Eliminating financial crime
Following an undefined trial period, whereupon the performance of Silent Eight's solution will be assessed for its suitability, the bank will integrate the technology within its existing infrastructure.
"We're delighted to find a partner that shares our focus on eliminating financial crime," said Martin Markiewicz, CEO and Co-Founder of Silent Eight. 
"HSBC's dedication to this project is just one aspect of their tireless commitment to improvement, and to helping drive AI innovation across the industry. We're proud to partner with them on their mission to make the world safer."