RegTech leader kompany receives €6mn for accelerated growth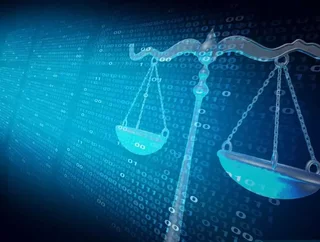 Austrian RegTech firm kompany has announced that new investment of €6mn will be used to accelerate its market growth and expand product lines...
Austrian RegTech firm has announced that new investment of €6mn will be used to accelerate its market growth and expand product lines.
Specialising in Business KYC (know your customer) for financial institutions and corporations, the company has an international reach serving 50,000 clients across more than 100 countries. The €6mn represents its largest investment round so far.
Originally founded in 2012, kompany has already made significant gains in the industry, being recognised in CBInsight's '' list and a proud partner in .
RegTech: a burgeoning sector
With the RegTech sector projected to be work in excess of USD$55bn by 2025 (according to ), kompany's appreciation that digital transformation will necessarily correlate to an increasingly more complex regulatory environment is well founded.
"The smart money understands that RegTech is about turning the burden of compliance into a competitive advantage by enabling customers to drastically reduce client onboarding times by 90% and by completely digitising the process and customer experience," said Founder and CEO Russell E. Perry. 
Indeed, since the COVID-19 pandemic, which has acted as a catalyst for a large-scale re-evaluation of financial services, companies' desire to increase their digital presence has resulted in the perfect opportunity for RegTech companies to demonstrate their value.
"The current market and regulatory situation warrant a far more automated, audit-proof business verification with an exponentially lower margin of error, as compliance risks have never been higher, and clients increasingly move to seamless digital services," added Johanna Konrad, COO.
Streamlining processes
kompany has a currently available for enterprise use, including:
KYC API, BREX
KYC workspace
UBO discovery
KYC onchain
Data remediation
All of its services utilise cutting-edge technology (AI, cloud computing, blockchain, analytics and more) to ensure optimised and efficient outcomes. The ultimate goal of kompany is nothing short of totally reinvigorating compliance in the digital sphere:
"Our vision is to enable the five-second cross-border payment with full AML (anti-money laundering) and KYB compliance embedded", concluded Perry. 
"If you have ever wondered why an international bank transfer can take hours or frequently even days to post, it is directly linked to regulatory requirements and our platform replaces those legacy practices."