Insurers lose landmark UK business interruption case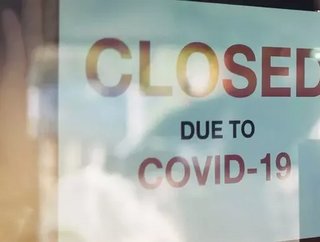 Firm's face £1.2bn bill after UK Supreme Court rules in favour of business policyholders in COVID-19 BI claims case...
Insurance groups in the UK face a hefty bill after the Supreme Court today ruled in favour of small businesses in a complex test case over business interruption claims. 
As many as 370,000 small business policyholders could be in line for a payout following the ruling at Britain's highest court, the Financial Conduct Authority (FCA) estimates. 
Policyholders claimed they had wrongly been denied payouts from their insurers. They said business interruption (BI) policies, which protect them against losses if they are unable to trade due to an unexpected event, should compensate them for the downtime associated with last year's COVID-19 lockdowns. Many policies are limited to property damage, though some go further and protect against losses caused by spreading infection and disease or closures imposed by public authorities. 
Insurers argued, however, that the policy wording did not include coronavirus, and they could not be reasonably expected to cover government-imposed business closure, or various other impacts caused by a global event as unpredictable and impactful as last year's outbreak.
Judges reject appeals
In September 2020, the Financial Conduct Authority (FCA) assembled a sample of policy wording from eight insurers and convinced judges that many were liable to make payments. Appeals by insurers were subsequently launched, but were today shot down. At the conclusion of a complex case, judges rejected appeals from six major insurers - among them Hiscox, MS Amlin, and Arch Insurance - instead finding in favour of tens of thousands of small business policyholders that launched challenges as part of the case.
What today's ruling means is clarity specifically on 14 types of policy issued by six insurers, as well as similarly worded policies in the wider market. It is understood around 700 policies issued by 60 different insurers will be affected. It will lead to successful claims that could cost the insurance industry at least £1.2bn, though some analysts believe the amount could be much higher. 
Claims roadblocks removed
"Today's judgment decisively removes many of the roadblocks to claims by policyholders," said Sheldon Mills, Executive Director, Consumers and Competition at the FCA. He said the ruling would positively affect tens of thousands of businesses and the potentially hundreds of thousands of jobs that rely on the payouts. 
"We will be working with insurers to ensure that they now move quickly to pay claims that the judgment says should be paid, making interim payments wherever possible," Mills added. "Insurers should also communicate directly and quickly with policyholders who have made claims affected by the judgment to explain next steps." 
Michael Cotter, a financial services lawyer, warned that although today's decision provides greater clarity for policyholders, it does not mean their individual outcomes will be "clear-cut". 
"Businesses would be best advised to get their specific policy reviewed so that they can receive legal advice on the status of their position," he added. "Further, any business who has been told by their broker or insurer that they do not have a valid claim should now get their policy re-reviewed by an expert and may want to seek legal advice."
Today's ruling is another blow to the insurance industry, which faces significant hardship in the short to medium-term after the fallout of last year.