FCA bans 'price walking' for insurers from Jan 2022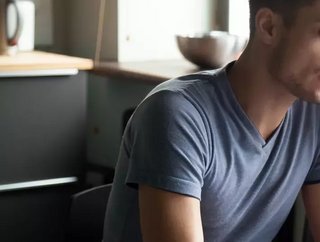 The City regulator has said insurers must not raise prices at renewal and penalise loyal customers
Insurers will no longer be allowed to raise premiums upon annual customer renewals following a new ruling by the Financial Conduct Authority (FCA)
The new move, which comes into effect in January 2022, will directly affect people renewing their home or motor insurance because they will pay no more for their premiums than a new customer. 
The FCA said the change will save loyal customers an estimated £4.2bn over a 10-year-period. However, it also admitted the move could mean cheaper deals for new customers can no longer be sustainable for insurers attempting to attract business. 
Price walking practices ended
According to reports, the FCA has been working on changing the rules on 'price walking' as it is termed, because customers are charged more their annual premiums, even though their level of risk remains the same. The system has resulted in complaints from consumer groups that loyal customers pay more unnecessarily.
Speaking about the regulatory change, Sheldon Mills, from the FCA told the BBC, 
"These measures will put an end to the very high prices paid by many loyal customers. Consumers can still benefit from shopping around or negotiating with their current provider, but won't be charged more at renewal just for being an existing customer."
Victory for the customer
Consumer groups have hailed the change as a victory for customers who have ended up paying higher premiums unnecessarily, but admitted it presented huge implications for insurers in the short term.
Consumer Intelligence CEO, Ian Hughes said, "These changes represent a tsunami for both insurers and their customers, but we should be in no doubt that the fault line that sits underneath this is fair value, mentioned 153 times in the final statement. GIPP changes will feel like just a ripple for those who don't offer fair value to customers."
He continued, "This is going to be a bumpy ride for insurance brands and consumers alike in the short term. Today, the FCA has revealed that cash and cash-equivalent incentives, other than toys and carbon off setting, cannot be used to entice new customers without being offered to renewing customers. This means the savviest consumers who shop around each year will see prices rise and discounts and offers disappear.
"However, there is an opportunity for the industry to take advantage of all this change that is coming and do something that will be good for brands, good for the industry and good for consumers."
Consumer Intelligence PR and communications manager, Catherine Carey agreed, and described the victory as "a shot in the arm for innovation."
Carey said the move "presses a giant reset button on the relationship between price and value, it will change the relationship between brands and consumers."
She explained, "We expect to see insurers changing their models and new firms entering the market for the first time as loss-making year one pricing phases out. If you look at these new rules, and specifically the introduction of fair value, it's the most exciting time for the development of the general insurance market for decades."
Hughes also warned against insurers resisting the regulatory change, "Those that don't take advantage of the opportunity are going to find it really tough."
He added, "The tipping point we find ourselves at today is a critical point in the journey of this industry and there is an opportunity to be positive."