Tribe and APOLLO announce national insurance campaign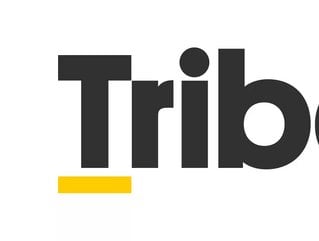 Tribe Property Technologies and APOLLO Insurance have launched a campaign to digitise insurance access across Canada
Tribe Property Technologies in partnership with APOLLO insurance has announced a national insurance campaign to digitise insurance for condominium owners, renters, landlords, and developers across Canada. The aim of the campaign is to make insurance access easier and faster for owners while improving the coverage and protection of condominiums and rental buildings.
According to several surveys, nearly half of 4.5mn rented houses in Canada do not have tenant insurance protection, meaning those individuals and their families are put at risk of fire and water damage. 
What does the national insurance campaign include? 
According to Tribe, the company is working with APOLLO to ensure that this type of insurance is easier to access. It aims to achieve this by introducing a direct connection to APOLLO's insurance technology from both Tribe's strata and condo management platform and rental software to allow for increased education and awareness for owners into insurance risks and options. 
It also includes the future ability for notifications for mid-term cancellations, and plans to offer protection from potential strata/condo corporation deductibles, Tribe said. 
"We are excited to partner with APOLLO to bring accessibility, visibility, and education around insurance options to our communities and reflect the current lifestyle expectations of condo owners and residents while protecting the value of their biggest assets", said Joseph Nakhla, Chief Executive Officer of Tribe. 
Nakhla added: "This agreement with APOLLO is just the first step under our Digital Services & Partnerships revenue pillar. We will continue to layer on services to drive revenue for Tribe, and bring convenience and savings for our users, with the goal of being able to offer a one-stop-shop to our development partners and the over 100,000 residents in Tribe-managed communities".
APOLLO uses technology as a channel between insurance brokers, carriers, and their mutual clients, offering insurance options from multiple companies on one integrated online platform.
"We like that Tribe is taking a fresh approach to condo living and building smart homes through tech-enabled service, and an integration with their Community Platform supports our goals of making insurance more accessible and supporting the needs of communities", said Jeff McCann, Chief Executive Officer of Apollo.