Spanish Insurtech Startup Vitaance Raises €3m EUR in Funding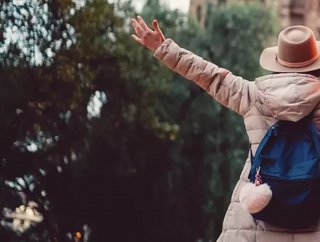 Vitaance, a Spanish Insurtech startup founded in 2021, has raised €3 million euros in funding from five leading venture capital firms and investors
Insurtech companies saw increased growth in funding this year, with more than $15bn USD in investments worldwide. Vitaance also got a small piece of the investment pie with its first round of funding of €3 million euros.
Investors included Other investors included Japanese investment company SoftBank, Astorya, K Fund, Kindred Ventures and Shilling VC.
The Spanish startup, created by Ana Zamora and Bernard Granados, aims to assist customers with a better sort of life insurance by providing them with access to an online platform that qualifies them for incentives when they live a healthier physical, mental and social lifestyle.
The company's tagline is "democratise access to life insurance", which puts wellbeing at the centre of its business development model, with the aim of developing products that are less expensive than traditional policies thanks to the potential of insurance technology.
What does Vitaance plan to do with the new investment?
With this funding, Vitaance plans to expand its range of services by building a research and innovation lab. According to a recent blog post on their official website, the startup intends to "invent a better product, a real life insurance product that protects the lives of the insured."
The startup is also looking for insurance experts, especially those with some knowledge of the field. At the time of publication, it is made up of eight people and has plans to expand with a particular focus on usability experts, data engineers, developers and actuaries.
Vitaance also has a partnership with Imagine Foundation in order to promote the creation of a more diverse workforce. "We want to find a team of talented and diverse people, who bring different points of view, sensitivities and concerns," notes their recent blog post.
Other than research, innovation, and employment, the firm also expects to expand its technology with a concentration on big data. The potential of data has been a trending topic of late, especially with the use of AI and machine learning.
"We will not stop investing in technology, and we will not stop building a better product, always respecting one maxim: data is at the service of people and not the other way around," adds the company.
Vitaance claims to have four core values, concentrating on:
People first. The company aims to build products and services that are useful to people. They want to make sure their products meet the needs of customers and do not contain unnecessary features or functions that could get in the way of value creation.
Transparency and justice. It's all about honesty and fairness for this company. The culture of the startup is focused on truthfulness, along with an acknowledgement that every employee has a part to play in ensuring values are upheld.
Ambition and empowerment. The team at Vitaance is made up of ambitious people who want to take responsibility for their actions. They also encourage both employees and users to empower themselves through opportunities that are given in order to help them learn, grow, and reach new heights.
Positive social impact. The startup is conscious of its role in society. It aims to be of service to people and the environment.
In summary, Vitaance is a startup with big plans for the future. The company has already made inroads into changing how people think about life insurance. With a recent funding round of €3 million euros, they are looking to expand their product line while also looking to hire new employees and researching potential new technologies to leverage big data more effectively.
***