SIMON Insurance expands its annuities platform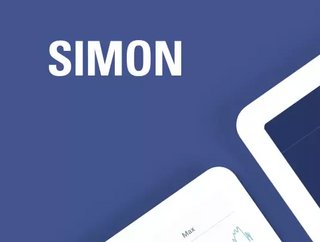 SIMON Annuities and Insurance Services has launched LiveWell and expanded its digital platform and marketplace 
The New York-based insurance and annuities services company, SIMON, has announced the launch of its expanded annuities service via its new digital platform, called LiveWell.
The valuable annuity service is issued by the Midland National Life Insurance Company and administered by Sammons Retirement Solutions - a division of Institutional Group, as the first-to-market. More carriers are cited to join SIMON's variable annuity marketplace over the next few months. 
The move means financial professionals can now find and explore Sammons' LiveWell Variable Annuity solutions, access product-specific marketing literature, and run powerful allocation and income analytics within the product—all directly within SIMON's interactive platform.
Tax-deferred growth for the retired
According to reports, variable annuities are favoured by savings markets because they can help accumulate assets for retirement with tax-deferred growth. They also offer agile and flexible tax-free reallocations as well as optional death benefits for heirs. 
Frequently used as part of a long-term retirement planning strategy for tax-efficient growth, VAs are now available in SIMON's Marketplace alongside fixed indexed annuities, fixed annuities, and structured annuities.
The SIMON annuities platform also provides financial professionals with centralised access to the tools and resources they need to analyse marketplace products based on their clients' risk profiles and investment horizons.
The platform also allows investors to: 
Explore various rider illustrations

Leverage powerful allocation analytics

View fund options and their performance statistics

Dive deep into the historical performance of allocations and funds
Speaking about the launch of LiveWell, Melissa Scheuerman, VP of Business and Sales Development at Sammons, explained, "Everyone seeks custom solutions today—from news feeds on our cell phones to grocery delivery services, and retirement planning is no different. Products need to offer flexibility, and professionals need intuitive tools at their fingertips to analyse and manage products that offer that flexibility. 
"Our partnership with SIMON illustrates a commitment to offering scalable annuity solutions to professionals serving a growing population of retirees."
Scott Beshany, Chief Distribution Officer at SIMON, added, "With game-changing analytics for this product class, variable annuities are a natural new addition to SIMON's product lineup. Our Marketplace is now able to deliver a more holistic product experience, and we look forward to driving a better, more powerful VA product experience for financial professionals."