Innovative Insurtech Startup YuLife Partners With MetLife UK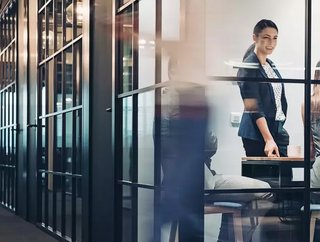 A new partnership between heritage insurance provider MetLife UK and insurtech startup YuLife marks the start of a new era of insurance for both companies
YuLife, a London-based insurtech startup, has announced its partnership with one of the world's most prominent life insurance firms MetLife UK. The partnership will see MetLife UK's underwriting capabilities being used to cover YuLife's life insurance policies.
The significance of this new partnership
By expanding its digital presence, MetLife UK can enhance its customer experience and competitiveness. At the same time, YuLife will gain access to MetLife UK's vast resources and expertise in underwriting life insurance products.
MetLife UK's Managing Director, Dominic Grinstead, said, "Whilst 2021 has continued to take place against the backdrop of the ongoing pandemic, in many ways for MetLife, it has been a very successful one. We have held steadfast on driving our ambition to achieve service excellence for our customers when they need it most. Whilst continuing to innovate as a business, and as a key part of the wider protection industry."
"Our partnership with YuLife will provide our customers with an enhanced overall experience while also showcasing the ongoing value of life insurance policies to our customers at such a critical time," added Dominic.
The main focus of the two companies will be around group insurance, with YuLife looking to tap into MetLife UK's experience in this area. The partnership is also seen as a way for MetLife UK to expand its customer base, especially amongst the technologically savvy demographic.
What is group insurance?
Group life insurance is defined as a life insurance policy that provides coverage for a group of people. The group can be composed of employees of a company, members of a club or association, or any other type of social group.
The main benefits of having a group life insurance policy are:
Collective risk sharing: In the event that one member of the group dies, the amount of the payout is shared among all the other members.
Additional coverage: A group life insurance policy can also provide other benefits like accidental death and dismemberment coverage.
Reduced premiums: Since the risk is shared among a group of people, the premiums for a group life insurance policy are usually lower than they would be if each individual had their own policy.
Simplified administration: A group life insurance policy can be administered by a single insurer, which can make things simpler for the group's members.
Tax benefits: In some jurisdictions, group life insurance policies are often considered to be tax-deductible.
According to Sammy Rubin, CEO and Founder, YuLife, "In the era of the 'Great Resignation', it is more important than ever for businesses to offer employees comprehensive wellbeing and lifestyle packages that promote and encourage mental, physical, and financial wellbeing. Group life insurance can be a key component of that holistic vision, but in order for it to appeal to business leaders, insurance policies must be engaging and offer added value on an ongoing basis."
The synergy between insurtech companies and heritage insurance providers
The power of insurtech companies lies in their ability to transform traditional business models, offering innovative solutions that are too often ignored or dismissed by large insurance providers. Insurtechs can harness new technologies to create customer-centric solutions that are more in line with the current zeitgeist
As digital technology continues to penetrate every aspect of life and the world becomes more connected than ever before, customers have become accustomed to an entirely new way of doing things, one based on immediacy, convenience, and personalisation.
At the same time, insurtechs could do with the support and expertise of insurance providers. For example, the MetLife brand of insurers was founded in 1868 and has a long history of providing life insurance products and services. This type of partnership between the old and new guard will be crucial for insurtechs to flourish and heritage providers to stay relevant.
"Our partnership with MetLife UK is designed to widen our scope and enhance our ability to turn insurance into an attractive and engaging proposition and ultimately a force for good among policyholders. Through promoting our shared values alongside MetLife, we hope to use this partnership as a springboard to bring vital financial security and stability to employees at a broader range of workplaces," added Sammy.
The bottom line
This new collaboration between MetLife UK and YuLife marks a significant milestone for both companies as it enables them to address customer needs better than ever before. It's also great to see cooperation between established and new businesses.
The value of this new partnership will be interesting to observe as it develops and to see what benefits it provides to customers on both sides over time.