Everything you need to know about ghost broking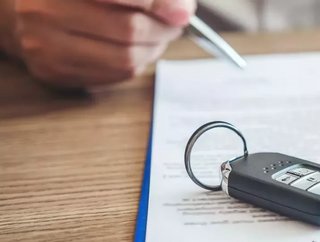 There are several types of insurance fraud and ways in which customers can be scammed. We take a look at the type known as ghost broking
Insurance scams and fraudulent activity are all too common. There is one type of scam, however, that might not be so well known: ghost broking, which is related to car insurance. We take a look at what it is, how it works, and how to protect yourself from it. 
What is ghost broking?
Put very simply, ghost broking is an insurance scam in which the scammer or "ghost broker" sells someone a car insurance policy that either isn't valid or doesn't even exist. The scammers target their customers through social media sites where they offer seemingly low premiums, but, as the saying goes, they are too good to be true. 
The ghost broking scam mostly affects people in the UK who don't have much knowledge of how insurance works. Main targets include young drivers and students who are normally offered much higher premiums than drivers with more experience. They also look to attract people who have moved to the UK from another country, and may not speak English. Scams involving ghost broking are normally found on money-saving forums and student websites.
Forgery, falsification, and cancellation
Ghost broking works in one of three ways: forgery, falsification, or cancellation. Forgery involves the broker using real documents which they alter to make it look as though they belong to a different person. For example, they may use their own real documents but change their name and dates to the person they are scamming, so it looks as though it's official but in reality, it's been forged and there's no insurance policy at all. 
Falsification is when scammers purchase an authentic insurance policy for the customer but use fake data to make it cheaper. For instance, a young driver would normally expect a higher premium than an experienced driver due to their age. If, however, they were being targeted by a ghost broker, the scammer would lie about their age, meaning the price of the policy would drop. They may even be dishonest about your postcode, the car you're insuring, and your job title, all to make the policy more cost-attractive. They would do this without telling you. 
The problem arises when the insurance company discovers that the policy has been falsified resulting in the policy and insurance that goes with it, being cancelled. This may have a significant impact on getting genuine insurance in the future. 
Cancellation is the third way in which ghost brokers operate and usually the worst. They buy a legitimate policy using correct details, send the customer all the documents, but then cancel the policy and collect the refund. This means the victim is now driving around with no insurance. 
As well as needing to purchase a valid insurance policy, the victim would also have to face the standard punishment for driving uninsured, which is a £300 fine and six points on their license. If the driver is still within their two-year probation period, these points mean that their licence will be revoked and they will have to retake their driving test, too. 
Unfortunately, it is hard to tell the difference between a victim of ghost broking and someone who is deliberately breaking the law. But they are ways to ensure that your policy is valid. 
How to ensure you have a valid insurance policy (and avoid ghost broking)
To make sure that your policy is not fake, try to avoid buying from "dodgy" or suspicious sources. If it looks too good to be true, the chances are it is. Places where you shouldn't buy a policy from include social media (or people selling making insurance offers on social media), money-saving forums, sites offering unrealistic discounts, and businesses that aren't regulated or authorised to sell insurance. 
But how do you know if a business is? You can check the regulation status of a business using the Financial Conduct Authority (FCA). Companies that are registered must follow the FCA's code of conduct, meaning it is less likely they will falsify documents. To check the regulation of an insurer with the FCA, you need their FCA number usually displayed in a prompt location on their official website. You can then use this number to validate their authenticity. 
Reporting ghost broking 
If you suspect you've been targeted by a ghost broker, the first thing to do is tell the police, giving them as much information as possible about the person who sold you the insurance. Then, you can tell Action Fraud, a company that relays information about fraudulent activity to insurance companies to prevent the same thing from happening again.