By Miles expands into Italy with pay-by-mile car insurance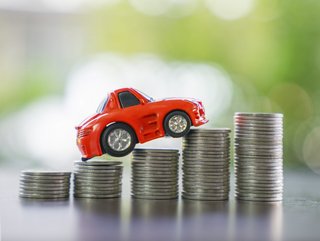 On a mission to make driving fairer we take a look at how UK-based By Miles is trying to change insurance for low mileage drivers and expanding into the EU
By Miles, a UK insurance company, has announced the launch of Italy's first pay-by-mile insurance policy that works in real-time - the company's first entry into a market outside of the UK.
Since launching in the UK in 2018, By Miles has established itself as the largest pay-by-mile car insurance provider in Europe, despite only selling policies in one country. Italian drivers are set to be able to buy policies from Spring 2022.
The company's pay-by-mile uses a plug-in device called a Miles Tracker to count mileage, and now has over 10,000 policyholders. By Miles has also recently launched a new policy for Tesla cars that goes one step further, collecting mileage data directly from the car over the internet, without the need for any additional device or software.
Drivers pay an upfront sum to cover their car while it's parked and are then billed at the end of each month for the miles they drive. This offers many drivers the opportunity to cut their bills if they mostly use their cars for regular short trips or at weekends.
Entering the insurance market in Italy
Last year, around 32 million cars were insured in Italy, and 27% of new policies are understood to have some usage-based insurance (UBI) capability.
Maurizio Ballabio and Arkadiusz Bandosz are joining to help with the expansion. Maurizio joins after 18 years at Europ Assistance (part of Generali Group) where he held numerous senior positions, including Director of Automotive Market Insurance. Arkadiusz is a member of the Italian Insurtech Association and spent a number of years on the board of Helvetia Insurance Italy.
Ballabio, helping with the expansion in Italy, said: "We are excited to be able to bring this product to drivers of Italy. As a nation we're very open to the idea of using our driving data to access fairer pricing - and that's exactly what we'll be able to offer. Drivers up and down the country have been looking for a car insurance product that reflects their reduced car usage, and I have no doubt that this will be a success from the outset."
Meeting demand from drivers for pay-as-you-drive insurance products
By Miles has insured over 250 million miles for its UK members and has experienced exponential growth in terms of both sales and personnel. The company's continued growth has led to it raising over £28mn in funds from investors including Commerzventures, Octopus Ventures, JamJar Investments, 14W, InMotion Ventures and Insurtech Gateway.
Following a successful launch in Italy, the ambition is to expand into more EU territories by the end of 2023. By Miles is powering this expansion using its scalable UBI platform, which enables By Miles, as well as any other third parties, to launch new UBI products globally in under twelve weeks.
James Blackham, co-founder and chief executive at By Miles, said: "We've seen from the UK that there is a real demand from drivers for pay-as-you-drive insurance products. Average annual mileage has been on the decline for over a decade in both the UK and Italy, and shows no sign of reversing soon. After converting some of our measurements from miles to kilometres, we're excited to replicate the success of our UK playbook in another territory."