Are you Dead Happy with your life insurance?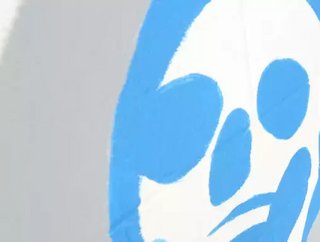 We spoke to Phil Zeidler, CEO and founder of Dead Happy - possibly the most disruptive life insurance insurtech company in the UK today
Dead Happy is a life insurance platform with a difference. Rather than taking a sentimental, cookie-cutter approach to policies that don't best serve customer's needs, it has very different offerings – and is taking the market by storm.
As often happens, the concept for the company was born through a crisis – with necessity being the mother of all inventions.
Phil Zeidler, Dead Happy's CEO, and co-founder tells us how he started his company, why the life insurance market needs to change, and how technology is helping Dead Happy encourage a new generation of customers to take out policies that meet their needs.
Tell us a little bit about Dead Happy and how it differentiates itself within the marketplace?
Dead Happy is a digital life insurance business. At its simplest, customers looking for life insurance can go onto our platform and within about three or four minutes, anytime day or night can have a life insurance policy sorted out. The concept is about simplifying the whole life insurance process.
There's a huge unmet need for life insurance cover. Data shows the protection gap (the gap of people that potentially need protection products like life insurance compared to those that have it) amounts to 8.5 million people just in the UK. If these people were to die, then their loved ones would be left, not only managing the terrible grief of losing a loved one but also in financial ruin. That's a pretty desperate state of affairs. Sadly, literally, 1,700 people die every day, and of those, several hundred are under 70 with dependents.
How did you come up with the concept of Dead Happy?
Like all good stories, there's a bit of a dramatic angle to this one. Back in 2005, when I was fit and well, healthy and building my career, I was taken very seriously ill. In fact, I nearly died. I was in an induced coma for over a week - a week of my life I know nothing about. I had an infection that developed into overwhelming sepsis.
When you go through an experience like that, you can't be unaffected. I had a family, two young children, and then you do start to question, "Well, what would have happened if I died?"
I'd done all the usual things. I had some life insurance. I had a will. But when I looked into my policies the tried to update them, I found that from a customer perspective, the system didn't work very well.
Everything was really difficult - particularly the life insurance. I discovered I couldn't change anything on my policy. I couldn't amend anything. I had to cancel it all and start again.
And of course, if you're doing that and you've just had a near-death episode, it's very difficult and unsatisfactory. The seeds were sown at that point, that something better should be offered to people.
Did you start working on the concept of Dead Happy at that point?
Not immediately. But the idea was there, niggling away from then. My background isn't in life insurance – so that that slowed the process somewhat. Fast forward eight years and I met Andy Knott, my co-founder. He similarly had struggled with getting life insurance and didn't really understand how, from a death services perspective, why the only offerings were being sold as they were.
His background is gaming and digital marketing. So, he'd already had this concept of the brand called Dead Happy, which was very much the antithesis of all normal financial brands. It spoke to a customer in a normal way for brand. Life insurance is usually so morbid and moribund – but this wasn't.
Dead Happy does have a very different approach to its marketing and language compared to other companies. Why is that?
Yes. It does. The aim is to engage customers in a different way - in a more meaningful and amusing way. Dead Happy launched about four years ago. And I guess we've gone from strength to strength ever since.
Our approach attempts to appeal to the millennial audience in a different way. We are offering them a product they can buy online without having to speak to someone, that also incorporates a little bit of humour into the process. All these elements are things that actually don't exist in the mature traditional life insurance space. And that's how we've driven our success.
Dead Happy has been going for a few years now, was there a defining moment in the life of the company when you knew it was going to be a successful venture?
Well, that's an interesting question. I've been around the block a couple of times and I've learned my lesson in never accepting that you are a success - because if Lehman Brothers can go down, anyone can go down. So I don't think there's any single moment where we've been able to sit back and say, yes, we've made it because that would be resting on our laurels.
However, I think there've been several moments where we saw the theory turn into reality. We are a tech business. We built our own tech and it was a huge leap of faith for our seed investors, octopus to invest in us when we literally had nothing. After that it was probably the day – in October 2018 - that we sold our first policy, knowing that it really did work.
Maybe the next moment was when we passed selling a thousand policies in a month, suddenly that was a business, a real scale, which we achieved this year. So those are probably two of the stand-out moments for me.
Do you think the past year has changed customer behaviour in terms of life insurance? And if so, how have those changes impacted Dead Happy?
It's been a curious year for everyone. Life insurance as a category is no different. I think many people would have imagined that with a pandemic, the life insurance market would have boomed. And certainly, at times it did. But at other times it didn't, and lots of different factors were involved.
Things like the mortgage market are a big trigger for life insurance. And of course, that shut down for two months. So funnily enough life insurance sales dropped off.
I think if you think about it from a customer's perspective. It has overall heightened people's awareness of mortality. Customers are more aware and more thoughtful about life insurance. Probably the biggest impact, which has been certainly of benefit to us is this recognition that buying things digitally and financial services digitally online is a perfectly valid and legitimate way of accessing services and life insurance.
Traditionally, the industry will tell you insurance is something that is sold rather than bought. And that's probably one of the biggest things that we're tackling. We think if you provide a decent enough user experience for the customer with really clear and simple language digitally, then customers are able to serve themselves. And that's what we've proved.
In your opinion, what are life insurance companies doing wrong when trying to appeal to customers?
Our view is that life insurance companies, certainly from a marketing strategy, don't know how to speak to people. They make products overly complex.
In essence, if you think about what life insurance is, it's the simplest of all products. You state what you want to happen when you die, ideally by setting out some plans. The insurance company pays. That's it. It's a really simple product, but companies overcomplicate these things.
They do this because they are typically wedded to long-term fixed policies. Customers buy a 20 or 25-year fixed policy that can't change. That doesn't make any sense because no one's life is static and stays the same for 20 to 25 years. 
When you look at the statistics that show for the average length of a policy, that's sold is 23 years in the UK, but the majority of customers cancel it after eight years. So it just tells you, it's not meeting their needs.
Tell us more about the Death Wish platform, which has had an extremely successful uptake
We love it, and our customers love the death wish platform too. Essentially, all the death wish platform is, is a glorified cover calculator. That's how the traditional insurance industry would look at it. But it helps the customer in a very much different way. It challenges them to think about what they want to happen when they die.
That's the question we actually ask our customers. Not how much cover do you want, which is almost impossible. But if you ask the question, 'what do you want to happen when you die?' And then you go through our platform, it gives you all these different options from the responsible, so paying off a mortgage, or paying off your school fees, or paying for a funeral, to the fairly wild and the wacky.
We've got loads of brilliant types of death wishes on there, from sending the ashes into space or having a bronze statue of yourself so that no one's ever going to forget you. And our customers develop these things because we inspire them to think about, what they actually want to happen.
This goes back to one of our core purposes of the business is trying to change the attitudes to death. Because unfortunately, unless you are like Elon Musk and come up with a cutting-edge way of avoiding death, we are all going to die. That is just a fact.
Customers take out whatever they feel they need, and the death wish platform helps that process. It's quite fun, quite amusing, and engaging. Then every year we say to customers, 'does that still meet your needs?' And if it doesn't, they can just change it up or down. It doesn't really matter. So there are some really customer-focused elements of our proposition, to meet the customer's needs in a far more effective way.
What's your advice to newcomers thinking of entering the Insurtech life insurance space? Is it very crowded or are there still a lot of opportunities to be inventive?
There are loads and loads of opportunities to be creative and differentiate yourself. Life insurance hasn't been innovated in properly for years. If you look across the water in the States, there are lots of different businesses doing many of the things that we're doing. There's a huge market that isn't being served as yet. So there really is a lot of room for development. So I would encourage people to think about entering the market. But I'm not going to tell you it's not easy.
There are a lot of competitors with some deep pockets out there, and acquisition costs are high because of all of that.
We'd be flattered if people chose to follow some of the elements of our model because we think that it's far better for the customer. And as far as we're concerned, the more businesses that adopt these sorts of flexible policies, the better the customer's needs are served.
So, yeah. Come on in.