Allianz demonstrates that insurance can be a leader on ESG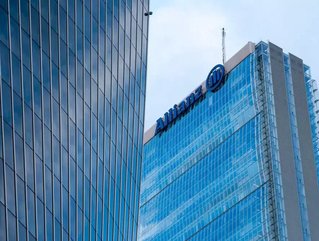 Insurance leader Allianz has released its 20th Sustainability Report, which outlines how ESG will shape its strategy, products, and development...
Foremost among its recent developments have been investments in the clean energy sector, but this not fully encompass the accelerating momentum with which is pursuing ESG:
€6.8bn on 116 wind and solar parks
€18.3bn investment in green buildings (up from €14.6bn)
A sustainable investment portfolio of €39.3bn (up from c.€10bn)
As outlined in the , the company now serves over 100 million customers in more than 70 countries and has a turnover of €140.5bn (US$169bn).
Clearly, Allianz is aware of its power to effect positive change in the world and is creating a diverse portfolio of interests to accommodate its vision. Self-determined goals for the company include net zero GHG emissions by 2050 and the elimination of coal-based business models from investment and P&C activities by 2040.
Securing the future
Allianz's motto, "We secure your future," is validated by its concern for the environment. It must not be forgotten that climate change is also an existential threat to the insurance industry. 
The rising incidence of natural disasters in North America, for instance, will be of great concern for a sector where hurricanes and floods have caused some of the .
Line Hestvik, Head of Sustainability at Allianz Group, stated, "We want to protect our customers from the increasing risks of climate change and at the same time set the course for a sustainable economy today.
"Of course, this fundamental change can only be achieved gradually and together with other stakeholders. That is why we will stand by our clients as a partner on their path to climate-friendly business in the coming years."
Sustainability hangs in the balance
However, despite Allianz's reassuring and progressive actions, Hestvik's comments ended with a sense of foreboding, suggesting that the feasibility of continued ESG commitment is contingent on collective input:  
"[I]f companies do not develop a resilient climate strategy in the foreseeable future despite the regulatory and scientific framework, we will also withdraw as a last resort," she said.
While industry consensus appears to have on the notion that insurance can play an important part in combating climate change, these words are a stark reminder that the future is far from certain and there's no room for complacency. Allianz might have taken the lead, but it's a path every company must now follow it down.