62.8% of Americans are confused about their health cover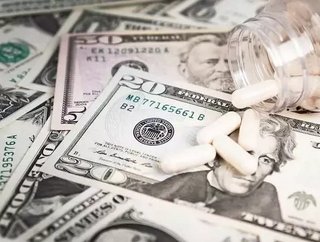 US comparison website Policygenius' new annual survey has found that the majority (62.8%) of Americans find health insurance confusing...
US comparison website ' new annual has found that the majority (62.8%) of Americans find health insurance confusing.
Despite an overall increase in public awareness because of the COVID-19 pandemic, the company found that most citizens were not fully informed about healthcare-related insurance terms. 
This is significant as the , wherein plans are configured to cover those with pre-existing conditions, has so far been a strong point of contention during the 2020 presidential election.
Among Policygenius' findings from a representative poll of 1,501 US adults were the following:
87% did not know the correct enrollment window for Healthcare.gov (1 November to 15 December 2020)
44% did not consider pediatric care a required benefit of Healthcare.gov policies
25.5% actually avoided healthcare because they were unsure what their insurance covers
Hanna Horvath, healthcare expert at Policygenius, commented that the general comprehension of the US' health insurance remained as low as 2019's; a surprising conclusion following a year fraught with concern over healthcare.
"The persistent confusion speaks to the complexity of the health care system in our country, as well as the effects of conflicting information during debates in the news and in court cases," she stated.
Navigating the next decade
McKinsey & Co recently published its article '', wherein it advised that the industry must address two significant factors: 1) shifting customer expectations, and 2) technological evolution.
While millennials are generally associated with a preference for omnichannel service experiences, the company also suggested that baby boomers and generation-x, usually assumed to prefer person-to-person, may also have shifted towards diverse interactions.
"Some of the biggest changes have occurred in the adoption of digital claims capabilities, such as a significant increase in the use of virtual estimates in auto and property claims and a major uptick in the use of telemedicine for injury claims.
"According to a , more than 65% of consumers intend to continue habits they adopted during the crisis, such as new shopping methods," said the report.
Therefore, with customers seemingly more willing to take insurance matters 'into their own hands', as opposed to simply relying on an agent, it is conceivable that Policygenius' discovered high rate of confusion may drop as consumers become more engaged with their insurance.
Furthermore, as insurtechs continue to differentiate themselves from incumbents based on transparency and ease of service, the onus will be on high-street firms to revise their operating model to make insurance more comprehensible for everyone.