Zurich Insurance launches mental health app for UK companies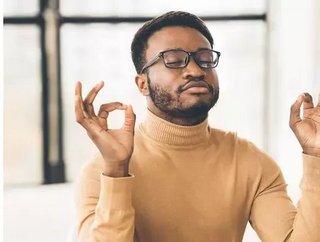 The risk assessment tool aims to assist employers in addressing the mental health of their workers following COVID-19 mental health fallout...
The Swiss insurance giant, Zurich Insurance has launched a new health risk assessment app for companies in the UK that want to help employees manage mental health issues.
The new digital solution is called the Zurich Risk Advisor (ZRA) and is an app-based risk assessment tool that enables companies to find out more about their employee's mental health exposures. 
The ZRA app is free to download for all UK companies - not just Zurich customers. It receives recommendations and insights connected to industry standards and runs tests on different corporate scenarios by issuing a series of question sets. Businesses can then identify areas where mental health risks might be occurring and mitigate the risk through preparedness. 
Using data from the Health and Safety Executive agency, Zurich noted the following mental health-related figures, and is hoping the app will help alleviate some of these areas.
Over 50% of workplace absence is due to stress-related conditions
Annual cost to employers of poor mental health is estimated to be in the region of £45bn, with more than half of this attributed to presenteeism (£27-£29bn)
Average cost of mental health absence per employee ranges from £1,475 to £2,277. This is similar across the public and private sectors
12.8m working days were lost due to work-related stress, depression or anxiety
An average return of £5 for every £1 spent on mental health intervention.
Zurich and workforce mental health
Speaking about the new launch, Zurich Resilience Solutions wellbeing lead Andrea Steer, explained that since the COVID-19 pandemic, the multipl e changes for people, both personally and professionally, has had a profound impact on mental health globally. The ZRA tool is a solution to help identify areas of potential instability and address them swiftly.
She said, "The revolutionisation of the modern workplace has been significantly fast-forwarded as a result of the pandemic. Therefore, fear, uncertainty and lack of clarity clouds many people's outlook when it comes to the future of how they will work. Organisations therefore need to ask themselves, are they managing the obvious risks around remote working as well as they could?" 
According to reports, the app launch is also part of Zurich Insurance's aim to suppor its customers in developing their understanding of the risks involved with the management of employee health and wellbeing. 
The insurer said that the COVID-19 pandemic shone a spotlight on the "fragility and dependence" businesses have on a healthy and mentally well workforce.
Steer continued, "Increased use of technology has led to a level of human detachment not previously experienced. And new risks such as an 'always on' mentality and the concept of 'leavism', employees working excess hours to impress their boss, only lead to increased mental health risks."
She added, "It is imperative that employers continue to develop their own policies to manage the unintended consequences of these risks – as well as develop a healthy work culture by demonstrable leadership behaviours. After all, a collective strong mental health can lead to strong and sustainable companies."
Image credit: Zurich Insurance