Women in InsurTech: Laura Keturke, Head of Product at AAZZUR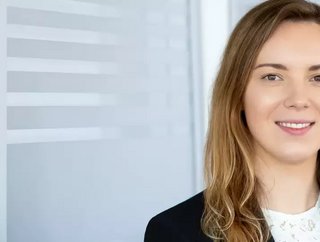 As a senior executive and software technology expert in the fintech area of insurtech, Laura Keturke has enjoyed a pan-European career so far
Laura Keturke is Head of Product at AAZZUR, an embedded finance and mobile app technology company that creates budgeting tools for insurance and carbon offset programmes. AAZZUR's capabilities include personalising existing mobile and/or web apps with smart embedded finance blocks. 
Keturke is currently supporting agile software development by building a fintech solution for international users and is interested in the latest technological trends and their practical application in order to solve major problems by building innovative products with a great user experience.  We caught up with her for a chat about her career decisions, her experience in insurtech, and its increasing integration with fintech.
Q) Tell us about your role in insurtech - what does it involve - and how did you get there?
Although I'm Head of Product in the banking as a service company, I'm working in a bit of a broader field, but a lot of my focus is based on insurance products and combining insurance solutions with banking capabilities to deliver the best possible customer offerings.
We are taking advantage of new technologies to provide coverage to a more digitally savvy customer base. We love the fact that together with our partners we can enjoy our freedom from legacy products, processes, and IT systems. We are able to design digital processes, products, and systems from the ground up, relying on the latest technologies. Simpler IT and simpler operations translate into less investment and quicker returns.
It was a natural change, I started my carrier in a big Scandinavian bank in the real estate sector and after five years and many different positions in the corporate world, I wanted not only changes but also a more hands-on approach. So, I left my corporate job and moved to Germany. I met the founders of a new challenger bank, liked the team, and believed in the idea, so I joined the startup. After a few years the company pivoted from B2C to B2B and all our B2B customers want to include insurance products in their banking offering, so I had to adjust my focus too.
Q) What attracted you to insurance - and the sector you are currently in? 
Developing innovative products and delivering them digitally in a fraction of time. A relatively short time between the product concept (idea) to releasing it to the end-user.
The option to create niche and highly customizable offerings for end-users, also venturing into untapped markets and addressing unmet needs.
Moreover, do-good feel-good factor, e.g. insurance can pay to rebuild the house after a fire or provide for loved ones after death, and many more. By encouraging individuals to share risk, it protects each of those individuals if tragedy strikes. 
Q) If you weren't in insurtech, what industry would you have chosen to work in, and why?
I've never thought about this, I'm happy where I am now! 
Also, I believe in changing and mixing fields, especially in the product line of work. If you come from a different industry, you have a totally different viewpoint, approach, experience, and I think it's a huge benefit. 
I'm also very interested in the fashion industry, especially how technology can help it to be more sustainable, innovative, how to stop fast fashion trends, and poorly paid human labour. Or maybe it's my passion for old sci-fi movies, according to them, we should already wear self-adjusting clothes, self-fastening flying shoes, and I want to be a part of making it happen.
Q) Is diversity a problem in the insurtech space - and if so, what should we be doing about it? 
It's not as bad as in my primary field – fintech, but I would say the diversity factor is very low. I think the biggest issue is nonexisting cultural diversity. From my personal experience, insurance sometimes stands in positions of luxury goods. People who need it the most, are not even considering buying insurance due to the price or trust issues, or simple ignorance. Why spend money on something that might not happen instead of buying something that I need today.
Q) How do you see the insurtech space developing over the next five years, with particular reference to your specialty?
Today insurtech is mainly focused on private customer needs, we can see a few of the first attempts to move into the commercial segment, but I think in five years this will become a commodity in the business world.
With all the smartwatch/health tracking devices so popular nowadays, I think insurance policies will be monitored by AI and personalized for everyone. Instead of paying only then something bad happened the insurers would have a better interest to invest in teaching, educating, and prevention. I think monetary incentive to develop good habits, change behavior is more powerful than any social ad.
Q) What inspires you in insurtech today?
The pace of adaptation of new technology. The ability is to overcome the insurtech challenge and learn from the lessons and mistakes made by fintech experience in banking.
About Laura Keturke: As Head of Product at AAZZUR. Laura is passionate about product design and strategy with experience in banking, financial services, and real estate. Laura has worked in several companies in the financial industry, where she led digital product development and drove agile projects. She is a strong believer in customer-centric and easy-to-use products and prides herself on being very hands-on throughout the whole development process.