Why the Pandemic Is Further Realisation to Embrace Insurtech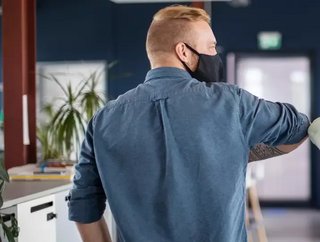 The COVID-19 pandemic has rocked the world and is a further realisation of why the world of insurance needs to embrace technology to provide better cover
The word 'pandemic' is derived from the Greek pandēmos, meaning "belonging to all the people." The term was initially used to describe any widespread disease with epidemic qualities affecting all social classes of society without regard to age or gender.
When it comes to insurtech, this definition couldn't be more appropriate. With a more technologically connected world, and more than 100,00 flights taking off around the world each day, it is no wonder there have been more than 268 million cases of COVID-19.
Furthermore, an increase in natural disasters and climate change brings about an even more unpredictable future for insurance providers, meaning a new system needs to be put in place so they can adapt and grow as quickly as the world itself does.
Enter insurtech, an industry all about using technology to provide insurance. It helps to make the sector more accessible and personalised, while also improving customer experience through features such as artificial intelligence (AI), machine learning (ML), blockchain, data analytics, and other solutions.
This article will explore how the pandemic is a further realisation to embrace insurtech, what the future of insurance will look like, and how insurtech can help people make sense of it all.
Starting off with customer-centricity
Putting the customer first has always been a core principle of the insurance industry, but it is imperative in times of crisis. People need to feel like they are being taken care of and that their concerns are being heard.
Insurtech comes in by providing a more customer-centric experience; it can help insurers better connect with their customers and create a more personal relationship.
For example, companies have had to adapt to video conferencing and online customer service in order to continue providing a great experience during the pandemic. And insurtech is making this even more manageable, with platforms that allow for real-time communication and collaboration between customers and providers.
According to Meeri Rebane, Co-Founder & CEO of insurtech company INZMO, "One of the positives to be gained from the pandemic and subsequent lockdowns is the realisation of the need to embrace greater technological innovation and the importance of adopting a customer-centric approach. Insurtech has been playing catchup in these areas for far too long and to the detriment of the consumer."
Adding a touch of simplification
Insurtech is shifting insurance from being an old-fashioned back-office process into something to enhance customer experience while keeping costs low for providers at the same time. It is not only about digitising the industry but also making it smarter and simpler.
In times of crisis, such as the coronavirus pandemic, people want to be able to make decisions quickly. "As a result, we are seeing a radical shift in how the insurance process is managed in order to enhance and simplify the customer experience. The sector is starting to digitise the customer journey in a similar way to banking a decade ago," added Meeri.
Simplification of the insurance process can be achieved in a number of ways. For starters, AI is emerging as an invaluable tool for personalisation and automation in application processes to predict risk levels with higher precision than ever before. Machine learning also helps by making use of data analytics to suggest improved customer experience across channels such as mobile apps or web portals.
"Digital transformation is disrupting the sector particularly with the rise of a host of leaner and more agile insurtechs using emerging technologies such as AI and machine learning which offer richer data insights and faster and more efficient services to meet today's changing customer needs," concluded Meeri.
Increased attention on digitalisation
As a result of the pandemic, digitalisation is happening across the board, whether it's in education or healthcare. Insurtech is no different and will continue to develop even more over time as a result of this pandemic.
According to Simon Huften, President of Life Insurance Canada, "Before COVID, many life insurance companies did not accept non-face-to-face insurance applications and did not provide an electronic application for agents to use with clients. This basically meant that sales agents would have to physically meet with clients to complete applications with their clients and deliver the policy documents after approval in person."
Digitalisation has not been a high priority for the life insurance industry in the past. However, as we are seeing now, it is becoming more and more important. In fact, it is probably one of the most important things that insurance companies are going to be looking at over time.
Insurtech startups are leading the way in this digitalisation, and the traditional players are starting to follow. This is a good thing for both the startups and the traditional players, as it will help to drive innovation in the industry.
"These agile, digitally-enabled startups are capitalising on the limitations of traditional insurers and on consumers' appetite for switching (in order to receive the level of service, personalisation, they have become accustomed to), and this is something we expect to see more of in the future," said Meeri.
The bottom line
Insurtech is becoming more and more critical to insurance companies. This advancement is partly because people are demanding it, but more importantly, it helps improve the overall insurance sector.
"We envisage companies continuing to invest in digital - specifically in relation to transitioning to the cloud, and also investing in the same tools that are helping web-scale companies dominate the market to process huge amounts of data quickly, run software on any infrastructure and make the most efficient use of resources," concluded Meeri.
At the end of the day, insurtech is about making the industry simpler for the customer and helping to drive innovation. The pandemic is only going to accelerate this process, and we can expect to see even more change in the years to come.
***