Why Investors Are Providing Venture Capital Into Insurtech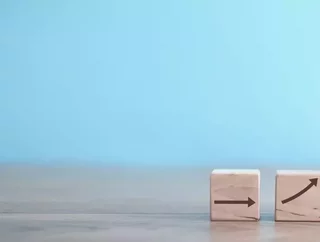 What's causing the rise in insurtech investments? Customer experience, product, technology, and job related improvements in insurance might be the answer
Insurtech is a relatively new industry, and the term only came into existence around a decade ago. The rise of insurtech has been swift because it offers consumers an alternative to traditional insurance companies. 
The industry, which was once considered niche and less important than other industries like healthcare technology or financial technology, is now attracting more venture capital funding than ever before.
In the first three quarters of 2021, insurtech companies raised more than $10.5 billion (USD).
This post explores the reasons for this trend, discussing why investors are providing venture capital into insurtech startups.
What's causing the rise in insurtech investments?
There are many reasons for the rise of venture capital in insurtech, but it's safe to say that one of the biggest factors contributing to the growth in this sector is its potential for massive disruption across the legacy insurance industry.
Insurance technology incumbents have so far been attracting venture capital from investors who see it as a lucrative opportunity and want to be a part of what has been described as disruptive and innovative.
As the insurtech industry continues to grow, investors are seeing a significant opportunity. Venture capitalists have already provided more than $34.83 billion dollars alone since 2015.
Experts originally predicted the growth of insurtech would occur slower than it has, but to their surprise, even governments were early in backing the industry due to massive job creation and customer experience improvements.
Job creation
The insurance technology market is made up of many brands from different sectors including product design, risk assessment, data analysis, digital communications, and more. This has led to there now being thousands upon thousands of jobs available.
The creation of new jobs allows certain segments of economies to flourish, which is exactly what is happening. Despite the pandemic, the fintech and insurtech industries have continued to grow at scale.
Technological development
Some of the best examples of technological development in the insurance industry include the emergence of peer-to-peer insurance, telematics, artificial intelligence, blockchain, virtual reality, wearables, drones, and predictive analytics.
These technological advancements have been a key driver of investments, particularly into early stage research and development projects
New products
Incumbent companies aren't just offering new technologies such as chatbots or robo-advisors, they're also creating entirely new insurance products.
Some notable examples of insurtech products include the wave of companies offering life insurances, telematics, and usage-based insurance (UBI) used by ride-hailing services such as Uber or Lyft.
Customer experience
The future of insurtech lies in providing consumers with the best experience possible, which is something that many companies are already doing.
While there's still room for improvement within this industry, it seems as if new brands are popping up every week inside North America and Europe due to massive investment opportunities.
Summary
Venture capital investments into insurtech companies is an indication that these new startups will continue to change traditional insurance models in the future, which is something some say will lead to better customer experiences for everyone involved.
The rise of insurtech can be attributed to many different factors, but one thing is certain: it's here and it's not going anywhere anytime soon.
As more people embrace this industry with open arms, the insurtech ecosystem could see even greater growth over the next few years.